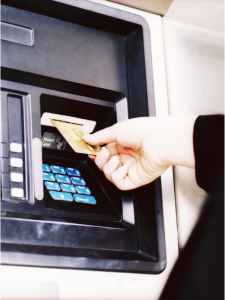 This is the second of the guest posts by John Logsdon from readysteadygowebsites.com.
Imagine the scene. You go to your bank because you want to paint your house which will cost £1000. The bank manager looks in the books, sees that you are a 'good risk' and checks the authorised lending level, which requires the bank to have 10% of its lending (it used to be 3%). The manager alters some numbers on the computer and hey presto, you have £1000 to spend.
You have the work done, pay the painter who puts his money in his bank and decides he needs a new van. He goes to the bank which also considers him a good risk, and bingo! he has £10,000 to spend on a new car. This he buys from the chap next door who is already quite rich, pays in the money and suggests he needs £100,000 for a new Porsche. The bank now has £10,000 so it can lend him the money and off he goes in his new wheels. And so on.