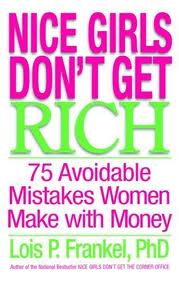 Last week I told you about my scores according to the test in Nice Girls Don't Get Rich. I also told you what the verdict of the test was and that I did 'get moving' as instructed in no uncertain terms. What I didn't tell you is what my reaction to the score was, what I discovered and where I am today. This is what I'll do in this post.
I am an avid reader and until recently I, like most people around, read paper book. I hardly ever write on the book – for me this is disrespectful to the author of the book and to the book. I like my books in good condition, read but not shabby and used. Having this attitude, you may imagine what strength of emotion and speed of thinking can make me write in the margins of a book? Very strong! I have written in two books in my entire life – and this, as it happens is one of them. When I opened it last week to write the post I saw the following:
'Tragedy!' – written after the interpretation of the test results.