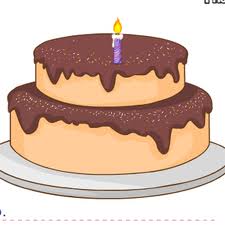 Yep, this is right! On this date exactly a year ago, after weeks of agonising doubt, I published the first article on The Money Principle; which means that today, The Money Principle is one!
Many bloggers give the impression that starting their blog was akin to a military operation: they studied other blogs, knew exactly who is their target audience, had a year's worth of content ready and had a pretty good idea how to monetise. I was different! I started The Money Principle a bit like I run marathons: thinking that 'it can't be that difficult' and by the time it gets difficult it is usually too late to give up. I started from the beginning and wrote the first post, then the second and so on.
I would like to be able to tell you my statistics a year ago but I have absolutely no idea what they were; in fact I had no idea that one can measure these things. I didn't know a 'widget' from a 'wicket', knew little about blogging and 'knew' only couple of bloggers. But I had three things: fascination with personal finance, open mindedness to learn and passion for writing.
This is how, a year later my widgets are my elfin helpers (I have long given up on understanding wickets), I can identify 23 types of blog posts and work with a mighty and honourable community: the Yakezie. I still have the three things that got me through the initial months.
Where are we today?
We have up to a 100 people stopping by every day;
We have published 199 posts and 125,000 words;
To which you have commented over 1300 times;
Our Alexa rank this morning is 102,560; and
Our MozRank is 4.53.
What I figured out is the following:
I am building The Money Principle to inform, educate and entertain in equal measures;
I have set up The Money Principle as an 'agora', a place where people meet and chat;
I want to build The Money Principle further with the love and respect you deserve.
Thanks for your support! It means so much to us!