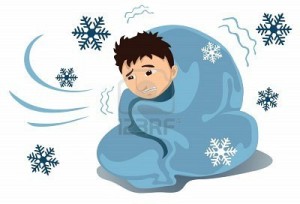 Thirty years ago, my idea of poverty was that I can't take a taxi. Until a friend of mine with much more sense than me – at the time, this is – pointed out that this is not poverty, this is being spoilt and so far removed from the world that I may as well be living in a Walt Disney movie. I took a note! I know, feel ashamed now.
Knowing something intellectually is only part of the story though. The next stage of awakening happened when I bought my first car; it was  Fiat 125p and it was a 'learning' car. It had to be old and difficult to drive, the hand break never worked well and doing hill start in it was a nightmare. But the lady we bought it from quite obviously didn't have much money – her house was tiny, it was sparsely furnished, and the children were asleep on the floor (in the one room downstairs) with the dog and the cat. No, I had not seen this kind of thing before but what really struck me was that everyone was happy!
After that I saw the slums of Johannesburg and Mexico City; now this was something else but it is not the point here.
What I want to tell you is that thirty years ago I wouldn't have believed that people are getting poorly and dying because they can't afford to heat their houses. Today I know this for a fact – people perish from hypothermia every winter. Mainly elderly people but not only.
This is not their fault and the measure of a civilised society is whether and how well it looks after its vulnerable members.
This is why I find it to be great news that today the Home Heat Helpline was launched in the UK: its aim is to inform people are entitled to help with their fuel bills about different options that are available and connect them with these.
Did you know that:
1 in 10 UK households are entitled to help with their fuel bills but many people don't realise what support is available
This breaks down as 2,989,000 English households (14% of households), 295,000 Scottish households (13% of households), and 244,000 Welsh households (19% of households)
5 of the top 10 most eligible local authorities are in Wales with around 1 in 4 households eligible in some areas.
Help available is worth an average of £160 and includes grants for insulation, new boilers, discount and rebate schemes
People can call the Home Heat Helpline on 0800 33 66 99 and speak to one of the friendly advisors who will provide advice on reducing energy bills.
People can also access the service online by visiting www.homeheathelpline.org.uk where a new Energy Checker will help to show if you are entitled to help.
Please, please phone the Home Heat Helpline or get on their website. And the main thing:
Do keep warm this winter!