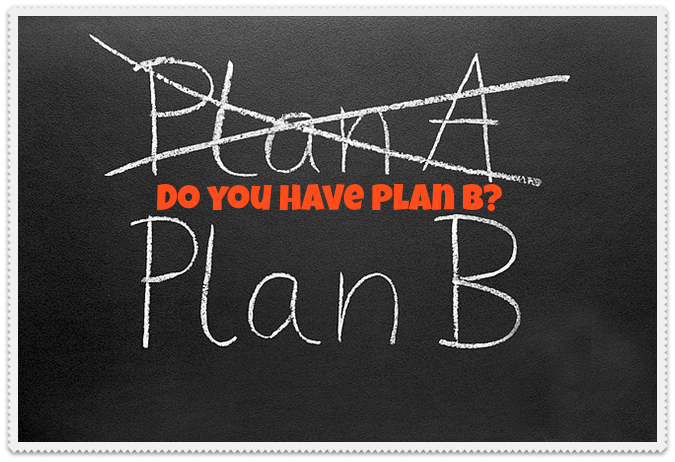 Back when we were having a small trouble with a large amount of debt, we discovered Cash Flow.
I'm very aware of the limitations of the game. Despite those it is a great tool if you want to learn to manage your money like a boss.
For us it did two things: first, it provided the tool to play out different strategies for money management; and second, it turned out to be a fun way to teach our young son about the rules of life and money.
Simple stuff like 'don't have children very young', 'choose your partner in life well so you don't get divorced' and 'pay your taxes'.
Cash Flow can help you work out strategies for money management. When you want to manage your money like a boss you also need knowledge.
This is where the varied and plentiful personal finance blogs landscape comes into the picture. I want tell you that all blogs are equal – they clearly aren't.
There are some outstanding blogs that provide a wealth of information on the different aspects of money management; others just don't.
Here at The Money Principle we've made it our mission to bring you the knowledge you need to manage your money like a boss.
This week we bring you knowledge on variety of matters in money management from some of the best personal finance blogs around.
We are hosting the Carnival of Money Pros; this is brought to you by the Money Pros Team, and you can submit articles at Blogger Carnivals.
Here are the participants:
Michelle @ The Shop My Closet Project writes Day 364 Of My No Shopping Challenge-WOW – So who's counting the days down-not, I can't believe that a year has passed since I've gone shopping. In fact, I can't believe that the year has passed in the way that it has. Read about my self-imposed challenge!
Tony @ We Only Do This Once writes Debt Consolidation Calculator – A debt consolidation calculator is a useful tool if you are trying to decide if consolidation is the right choice for you.
SavingMentor @ How To Save Money writes PC Plus Loyalty Program Review And Tips – The Loblaws Company points program, originally called PC Points, has been around since 1998. Initially one could only earn points at a select few Loblaws grocery stores. In the spring of 2013, the program expanded to include other stores under the Loblaws banner throughout Ontario as a trial run, and subsequently expanded to all provinces in November of 2013.
Wayne @ Young Family Finance writes What to Teach Your Children About Money – Some tips to help your children get off to the right financial start.
Don @ Money Reasons writes Puddles Pity Party "Royals – by Lorde" Cover Review – Puddles Pity Party's Lorde's Royals song cover is all about money and inequality. So since it's a financially oriented song, I'm covering the cover! Enjoy, it's pretty awesome!
Don @ MoneySmartGuides writes 5 Business Expenses That We Don't Frown Upon – There are many ways to cut business expenses. But as a business owner, you shouldn't cut every expense possible.
Kyle @ The Penny Hoarder writes 10 Odd Ways to Make More Money From Your Job – A regular paycheck is just the start of how you can make money at your job. Here are 10 unusual suggestions to boost your income at work…
SBB @ Simple Budget Blog writes Yet More Ways To Reduce Your Grocery Budget – Still spending too much on groceries? Here are more ways to reduce the amount of money you spend per shopping trip.
Roger the Amateur Financier @ The Amateur Financier writes Things Are About To Change… – A final post, sharing some final and caring thoughts as I prepare to transfer The Amateur Financier to another owner/manager
Crystal @ Budgeting in the Fun Stuff writes Bad Customer Service is the #1 Way to Lose Your Business!!! – Mr. BFS and I were craving Chinese last night, but our favorite place is closed on Sundays.
CAPI @ Creating a Passive Income writes Life Logic: How to Switch Careers – Dreaming of changing your job? Many people think of switching careers in their work life. Though it may seem hard to leave the norm, it's not impossible.
Hank @ Money Q&A writes How To Find Great Undervalued Stocks To Invest – A company's price-to-earnings ratio, or P/E, is one of the fundamental metrics that every stock picker should know. It's is a great place for every investor to start when trying to find undervalued stocks to purchase.
Lauren @ L Bee and the Money Tree writes (Financially) Over-Correct to Overcome Your Flaws – We all have flaws! Over-correct to overcome them today.
Ted Jenkin @ Your Smart Money Moves writes Three Ways To Lower Your Family Mobile Phone Bill? – Round and round she goes, where she stops nobody knows. That seems to be the prevalent thinking today when it comes to your family mobile phone bill.
Mike @ Personal Finance Journey writes Can I Save Money by Buying a Gym or Joining One? – Ensuring you stay physically fit is an investment but will it hurt your financial budget or not?
IMB @ Investing Money writes What is the Buffett Indicator Telling Us About the Stock Market? – When determining how the stock market's doing, some turn to Warren Buffett's indicator.
JP @ My Family Finances writes Know your boundaries – Land in England and Wales is registered with general boundaries rather than precise ones, and so it can be extremely useful to calculate and plot out the precise boundaries for your own property.
Dominique Brown @ YourFinancesSimplified writes What is Health Insurance? Part Two – Last week we looked at some of the basics when it comes to health insurance. While the basics help you to understand how health insurance works, they might not help you determine which plan you need to pick. If you're in need of health insurance, now is the time to act-open enrollment for 2014 ends.
Andrew Pohl @ Finance with Reason writes Should I Take Investment Advice from Seeking Alpha? – Ask yourself these 3 key questions before taking investment advice on stocks from Seeking Alpha or any other financial publication.
Emily @ Evolving Personal Finance writes What Constitutes Joint or Separate Finances? – Is the yours, mine, and ours system closer to joint finances or separate finances?
Daniel @ Make Money Make Cents writes How to Survive Losing Your Job – Losing your job can be a very difficult and stressful event. Whether you were terminated from your job, your position was deemed redundant, or your company closed down, you will still be affected the same way.
Oscar @ Money is the Root writes Wills and Trusts aren't just for the Wealthy – Unfortunately, if you don't make a prior arrangements for what will happen to your assets after you pass away, the federal government will step in and make those decisions in your place.
Jay @ Daily Fuel Economy Tip writes One Way to Save Money on the Maintenance of your Vehicle – Keeping your automobile running can be extremely costly, and this will include fuel, insurance and any maintenance work, so whenever there is an opportunity to save money on one of these then it is important that you take it.
Danielle @ Saving Without a Budget writes The Top 3 Credit Cards for Small Business Owners – When it comes to credit cards for small businesses, there are all sorts of fancy names including Plus, Platinum, Preferred and also Gold.
Matt @ Budget Snob writes 3 Steps to Set up a Budget – Simply put, the big difference between financially secure people and those who are not usually boils down to one specific thing; a budget.
Jack @ Money Saving Ethics writes Why it's Best to Use Caution with Bitcoins – Regulators as well as financial advisors, despite the buzz that it continues to create, have begun cautioning consumers about virtual currency Bitcoins.
Amy @ Money Mishaps writes Organization is the Key to a Less Stressful Divorce – Frankly, getting divorced usually means a lot of difficulty and emotion. We can't really help you with the emotional side of divorce, but when it comes to reducing your stress financially, we can tell you that being prepared and organized is one of the best ways to do it.
Amy @ Money Mishaps writes Organization is the Key to a Less Stressful Divorce – Frankly, getting divorced usually means a lot of difficulty and emotion. We can't really help you with the emotional side of divorce, but when it comes to reducing your stress financially, we can tell you that being prepared and organized is one of the best ways to do it.
Hadley @ Epic Finances writes Why are so many people Investing in ETFs? – Over the last few years there has been a great proliferation in ETFs, both in the number and type that are being offered to investors.
Andrea @ So Over This writes How to Keep Your Kids From Ruining Their Electronics – When my oldest daughter turned thirteen, I gave her her first cell phone. She lost it within a week. Later that year, she tried to download the Katy Perry movie, and instead introduced a virus onto our family computer that wiped it flat.
Lily @ Paying Debt Down writes Talk about combining work and play: $1 million working 'vacation' offered – In what may well be the average (and above average) person's lifelong dream, luxury travel companies Luxury Travel Intelligence and VeryFirstTo.com are searching for someone (or possibly a couple) to travel around the world for one year on their dime.
Bob @ Dwindling Debt writes Are you the Victim of Identity Theft? Check the Signs – Nearly 17 million people were victimized by identity thieves in 2012 according to the US Justice Department, including 40% who were victimized through their credit cards and 37% through their bank accounts.
Katie @ IRA Basics writes The Secret of Saving for Your First Deposit – Are you ready to become a homeowner and do not fancy a no-deposit home loan? Then the biggest obstacle standing in your way is the first deposit or down payment.
Sam @ The New Business Blog writes House passes Flood Insurance Bill – Since your home, and its related expenses, are certainly a very big part of your personal finance picture, today's blog definitely falls under the category of 'important to know.'
Marissa @ Finance Triggers writes Quirky tips for conserving cash – Here are a few quirky tips for saving some cash. Read on to find out how you do not have to turn your life inside out to gain control of your finances.
Marissa @ Finance Triggers writes Quirky tips for conserving cash – Here are a few quirky tips for saving some cash. Read on to find out how you do not have to turn your life inside out to gain control of your finances.
Justin @ Edward Antrobus writes Are those Extended Warranties really Worth the Extra Cost? – You are already making a large purchase and, as you sit there listening to their spiel, you wonder to yourself if you should pay even more for coverage that you probably will never need
Aaron @ Aaron Hung writes Why an IRA May be Better than a 401(k) – For many years American consumers have looked towards their 401(k) plan offered by the company that employed them as one of the best places to put their money for retirement.
Aaron @ Aaron Hung writes Why an IRA May be Better than a 401(k) – For many years American consumers have looked towards their 401(k) plan offered by the company that employed them as one of the best places to put their money for retirement.
Monica @ Monica On Money writes How To Live On One Paycheck – Living on one paycheck is a thought that many dual income households do not think about.
Natalie @ Debt and the Girl writes Do You Get Upset When You Can't Save? – Personal finance bloggers are an interesting lot. I like to think that we are a little more financially savvy than the average bear. This can have its drawbacks too.
Alexa @ Single Moms Income writes 4 Weeks to a Freelance Writing Job – The Pep Talk – My number one piece of advice is to just take that first step – face your fears, put yourself out there, and get started.
Alexa @ Defeat Our Debt writes How to Get Rid of Debt on Your Own – There is no easy way to get rid of debt. You have several options, each come with their own set of pros and cons. Here is how to get rid of debt on your own.
Sustainable PF @ Sustainable Personal Finance writes Is the New Freelance Economy Such a Bad Thing for You? – One of the trends becoming apparent following the recent global financial crisis and worldwide recession is that the new economy is likely to be a freelance economy.
Charles @ Getting A Rich Life writes Why Do You Allow Others To Keep You Poor – Everyone stresses about money, why should you be different? People are happiest when they perceive to be doing better than those around them.
Adam @ Stop Worrying About Money writes Day 24 – Talk To Someone At Your Bank or Credit Union – Today, I want to cover getting to know the people who work at the local branch of the bank or credit union you use.
Cat @ Budget Blonde writes I Don't Have a Boyfriend, but I'm Planning My Wedding – I'm now preparing to meet The One, and what better way to prepare for that then getting a good idea of how much my future wedding will cost?
Mario @ Adventures in Frugal writes Frugal tip: Take dollar vans and gypsy cabs to get around Brooklyn – Dollar vans and gypsy cabs are light regulated and only semi-legal, but they form an important part of the transit system in Brooklyn, Queens, and northern New Jersey, unofficially carrying hundreds of thousands of riders per day; they also may be a frugal alternative to formal public transit in a pinch
Marvin @ Brick By Brick Investing writes 3 Reasons Why Financial Literacy Is Important – Three detailed reasons why financial literacy is important and how identifying them can lead to financial success in the future.
Andrew @ Student Finance writes How to pick a Fuel Efficient Car – Some useful tips to help people in choosing a car that will save in using fuel.
Paul @ The Frugal Toad @ The Frugal Toad writes A Guide to Tax Planning – States With the Best Tax Rates – Tax season is in full swing. If you haven't filed your taxes yet, then remember you need to have them done by the 15th of April. On top of dealing with federal taxes, matters can get complicated when state taxes come into the mix. Each state has their own tax code as well as different tax advantages. Some states have a high tax rate for businesses, while others are low. Some have no sales tax, but make it up in other ways. Since taxes are on everyone's mind, why not discover which stat
Jon Haver @ Pay My Student Loans writes 3 Tools to Help Pay off Student Loans – Graduation day is arguably one of the best days in the entire college experience. After years of study, students are now ready to pursue a career in their chosen field and reap the rewards of their hard work.
Jeremy @ Modest Money writes How to Use Airline Miles to Save Big on Trave – Planning Far Ahead and Picking a Destination, Finding the Airline Miles Needed, Applying for the Credit Card and Earning the Signup Bonus, Finding and Booking Award Flight and Traveling Then… Rinsing & Repeating can help one save big on travel.
Mario @ Debt BLAG writes Negotiating the best price possible at the car dealership – Buying a new or used car at a dealership can be a pretty harrowing experience when it comes to negotiating a price; here are some tips to get deal you can
Jerry @ Tarheel Finance writes Is 0% APR Financing a Good Deal…REALLY? – On the surface, getting a 0% APR financing offer seems like a really good deal, but you need to remember the saying "all that glitters is not gold." You will want to crunch some numbers and read quite a bit of fine print in order to unveil the hidden issues.
Erastus @ Sprout Wealth writes Make Money Series – Earn Money Testing Websites – Make money series is a series that guides you in making extra money. Today we are focusing on earning more income by testing and evaluating websites for other companies.
GYF @ Gaming Your Finances writes Our $200,000 Life Changing Event – We're having a baby! How much is this little guy going to cost us? Apparently between $200-$500k!
Hayley @ A Disease Called Debt writes How to make a relationship work if you're in debt – Being in debt can place an incredible amount of pressure on a relationship. But relationships can stand the test of time despite debt being a part of it. This post explains how you can make your relationship work when one or both parties are in debt.
Harry Campbell @ Your PF Pro writes "Why the Average CPA Isn't Worth the Money " – "Every year around tax time, I inevitably see lots of articles about maximizing deductions and figuring out ways to get more money back. There are lots of gray areas when it comes to taxes and that opens up lots of possibilities for aggressive filers. But even within the CPA community, there is a lot of debate over certain aspects of the tax code and your friend's CPA might suggest something completely different than your CPA. "
Mr. 4HWD @ The Four Hour Work Day writes "Take Advantage of Working Corporate While it Lasts " – "It only took me a few years working 9-5 to realize that I wouldn't be able to work in the corporate world forever. I'm a good employee but I just don't see the incentive in busting my ass to make more money for a bunch of shareholders and board members. That doesn't mean I don't try but I definitely don't go above and beyond when it comes to my day job. I do just enough to get by and make sure that everyone has a good impression of me. That's really all that matters. "
Andrew Pohl @ Finance with Reason writes 4 Reasons Why Bitcoins are a Bad Investment – Regardless of Bitcoin's huge rise in value, there are multiple good reasons why Bitcoin will never be a viable currency and why you should stay away.
Gretchen @ Retired by 40! writes April Goals/ Budget Update – For the first time I am blogging about the goals I set for myself plus my month budget update!
Gretchen @ Retired by 40! writes 2014 Q1 Debt Repayment and Net Worth Update – Sometimes tracking debt can be depressing, so I track my positive net worth instead! See how I fared this month!
Little House @ Little House in the Valley writes Build a House for Under $10,000? Oh Yes You Can! – I could potentially build an eco-friendly house for under $10,000….or for as little as $3,000! Want to know the secret? Dirt! Yes, dirt.
Jessica Moorhouse @ Mo' Money Mo' Houses writes Unpaid Internships – Stop Selling Yourself Short – Ontario is cracking down on unpaid internships, but a lot of students are complaining that this could hurt their chances of getting valuable work experience. From someone who has never interned anywhere but managed to find work after university, all I've gotta say is "Stop selling yourself short!"
Mr.CBB @ canadian budget binder writes Does having debt mean you have too much fun? – Having fun and having debt is no laughing matter but not everyone sees debt through my eyes. Sometimes debt is just a piece of paper that comes in the mail for someone who says oh look it's gone up again and heads out for a night on the town.
Plenty to take in, isn't it? Which article did catch your interest and did it live up to your expectations?
photo credit: marsmet548 via photopin cc