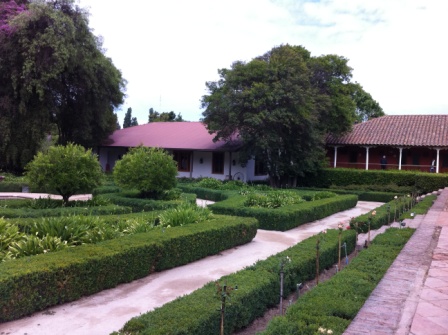 In May 2011 I published a post setting out my financial goals for the next eighteen months. Don't ask why eighteen months or how these goals came about – my regular readers already know that I am not big on goal setting but I rationalised this one at the end of 2011. My suspicion is that there were goals on most personal finance blogs so I decided to have my own ones – and came up with really strange stuff (you could judge this for yourself a bit later).
Having gone to the trouble of coming up with some financial goals, albeit very arbitrary ones, I decided to follow the crowd and report on these. So let's remind ourselves what these goals were!
Goal 1: To generate £1,644 ($2,658) per month passive income
Again, please don't ask; I have absolutely no recollection of why and how this number came about but it looks very precise so probably there was some kind of 'great, deep thinking' behind it. For quite a long time nothing happened on this one; in fact, since the goal was set at the beginning of my sabbatical I remember briefly entertaining myself with the thought that in fact for a year my passive income exceeded this number by far – my whole take home salary could have counted as passive income. Not a good joke, I know! But when faced with impotence, joking is my only solace.
Then things started moving a bit but this had little to do with my initial plans which included the apartment in Sofia (in retrospect, this was a dumb idea to begin with because it is our home and my sisters residence). Today we are very close to achieving this number: we stand at £1,400 ($2,263) which includes projected certainty. It is a combination between rental income and income from The Money Principle (now this was a surprise).
I'll have to say that the second part of it is 'as good as it gets' to passive income. Probably it would be better to talk about 'recurrent' monthly additional income for the time being. Which also means that what matters is what happens next: how are we going to speed up the accumulation needed to raise our game in investing?
Verdict: Given that the goal was mad to begin with, not bad! This can grow much further during the next eighteen months. And no, I am not going to set a new goal!
Goals 2: To transform some non-income generating real-estate into income generating assets
This one actually is not as mad and out of the blue as the previous goal. A long time ago I designed and offered my readers a net wealth calculator. When I played with it there were some surprises. One, our net wealth was, even two years ago, rather substantial (well, I am British after all; so this is the limit of how specific I can be about this). Two, our issues were/are not related to the size of our wealth but its structure: most of our wealth is in non-income generating real estate and pension funds; in other words, substantial as it is our wealth is not working for us; quite the reverse, we are working to keep it going (maintain properties, for instance). This is the origin of this goal.
It is very disappointing for me to say that this is an epic and spectacular fail; because I don't do things by a half. Mainly the failure comes from the properties in Bulgaria that I have not managed to sell – there is a large apartment in North Bulgaria, a summer house with a large garden (not for flowers; we are talking prime agricultural land here and loads of it) and quite a bit of land (but not enough to make a decent size farm; also I have no connection with the land). Last summer, I tried to tap into local networks because it was clear that the apartment is not going to sell through the official channels (estate agents messing me about). It is still not selling! I am seriously considering lowering the price and losing a bit of money this way – otherwise I have to continue paying taxes and maintenance.
Minor success is that our grown up sons finally made a run for their independence (though in this case the oppressed was us, believe me) and left our house. In October we had the room and bathroom on the top floor re-modelled and re-decorated. Have a look at the pictures!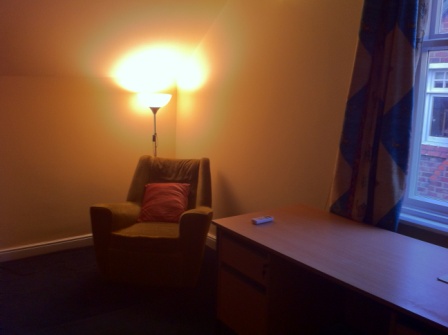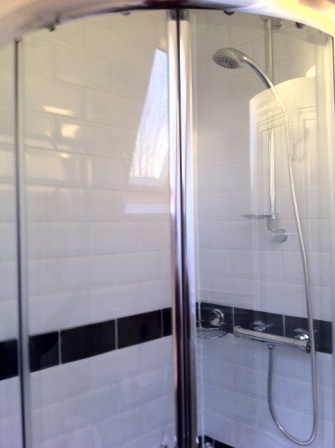 This space is being rented out from mid-January.
Verdict: This needs serious decisions and decisive action; the property in Bulgaria has to be sorted out.
Goal 3: To reduce our liabilities by £100,000 ($161,695)
This was probably the most audacious of the three mad goals I had set myself. This is really a lot, isn't it?
Well, some may say that when one sends a wish to the Universe it listens. Or it listens to a degree :).
I am very pleased to report that between May 2011 and December 2012 we have reduced our liabilities by about £63,000 ($101,867) – plus-minus several pounds. More to the point, we have only about £9,000 ($14,552) left to pay off from the rather scary negative wealth we had three years ago. This may be gone by Christmas with a bit of luck and clever financial management (ha, ha, we have become very accomplished in this one).
Here I'll also have to say that we could have been completely done with liabilities apart from the mortgage if since September 2012 we didn't spend about £6,000 ($9,701) on the house and £6,700 ($10,800) on buying the car.
Verdict: Not completely achieved but not bad going either: I am content with what we have achieved (and we did it without going overly frugal and forgetting that life is for living). This goal will have to be revisited – it included reducing the mortgage very fast but my feeling is that once the 'negative wealth) (the debt) is gone, we will use our increased cash flow to accumulate and invest. This seems to be a faster way to get rid of the mortgage (more on this separately).
Did you have financial goals and how have you done?