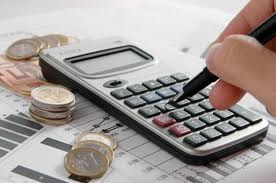 I am sitting in bed with my leg up and it is 35C in Sofia. I am hot, bothered and not very patient – with myself and with the world. Under this circumstance what better way to pass time than to finish something I have been promising for some time now and have been working on for even longer.
In a previous post I argued that whilst budgets don't do much for me (in fact budgets get me seriously vexed) I am a firm believer in budgeting. I also discussed three kinds of expenditure: constant, changeable and variable.
The Money Principle Budgeting Tool itemises income and expenditure under different categories. Constant and variable expenditure are also divided into budgeted and actual; in the first case to account for any overpayment of liabilities and in the latter to account for any under- or over-spending on everyday items.
Variable expenditure items are very detailed and it may seem a bother to keep a record in this form. My experimenting with the tool convinced me that this is the level of detail that allows me to take decisions about changing my patterns of spending; any less detail and I am not able to remember exactly what I bought and/or decide on a compromise in the future.
Filling in the tool for the first time should be done using a detailed record of at least one month purchases. I tried to do this by keeping a spending diary and by keeping all receipts for a month in a big brown envelope and then processing these. Each of the methods works – it is a matter of personal preference and practice which is to be used. At first I found the spending diary better; now keeping the receipts is faster and easier (takes me couple of hours at the end of the month).
Let's play! Have fun and if you find any bugs please let me know so that I could update it.