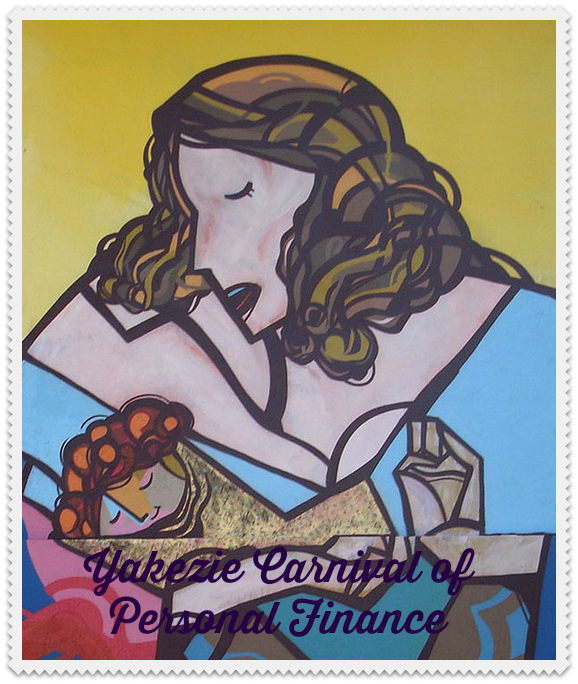 Okay, I know that we call it 'Mother's Day' lately. It is still Mothering Sunday.
In my life, celebrating motherhood and femininity moved from the political (celebrating on International Women's Day) to the commercial (celebrating Mother's Day).
Or this is what I thought.
Until, I started digging around and discovered that Mothering Sunday dates back to the 16th century and has only distant relationship to mothers.
This was the day when people returned to their 'mother church' – the main church or cathedral in the area.
Going back to your 'mother church' was known as 'a-mothering' and the day on which it happened as Mothering Sunday.
Mothering Sunday also became the day that domestic servants were given as holiday to go 'a-mothering'; usually their 'mother church' was where their mothers were as well.
You see, an old custom and nothing to do with buying cards, presents and going to fancy restaurants.
Not that there is anything wrong with any of those either.
I still remember the first card I got from my son; it was no mean feat since he was only three days old at the time.
I cried. I cried because it was so unlikely for me to be 'a mummy' one day anyway.
As for today, I've negotiated a present. My son and I are going to karate and he's promised to let me kick his butt in sparring. Should be fun.
Today I am not only celebrating being a mother; I am also hosting the Yakezie Carnival of personal finance.
These articles offer a wealth of information, from careers and investing to taxes and frugality. They also showcase the best in personal finance over the last couple of weeks.
Enjoy!
CAPI @ Creating a Passive Income writes Career Aptitude: Choosing the Right Career For You – A career is something you'll spend years of your life working with, so it's important to choose wisely. Read here for helpful hints!
Debt Guru @ Debt Free Blog writes Important Factors of Choosing The Right Insurance – There are important factors when it comes to choosing the right insurance for you. You should only pay for the type of coverage you need. Read for tips!
Tony @ We Only Do This Once writes 8 Ways to Make Your Paycheck Last Until the Next Payday – Learn how to make your paycheck last until the next payday
JP @ My Family Finances writes Lower Rates Means Saving More Money – In a down economy all we hear about are all the negative effects of low interest rates, including; dilapidated bond yields, a sluggish stock market, and low interest earning bank accounts.
Dominique Brown @ YourFinancesSimplified writes Your Financial Relationships: Why It's Important to Have the Money Talk – Today we're starting a new series here on Your Finances Simplified called Your Financial Relationships, and we'll be focusing on your financial relationships, specifically the one with your significant other.
SBB @ Simple Budget Blog writes Paying Yourself: How to Take Care of Your Own Expenses in a Budget – Don't complete your weekly budget without paying yourself as well. Here are some suggestions on how to do this and what you should pay yourself for.
Wayne @ Young Family Finance writes How to Pick the Best Summer Camp for Your Children – Summer camp is more than just tents and bonfires. Here are a few tips on how to pick the summer program right for your child.
Lauren @ L Bee and the Money Tree writes How to Deal When You Are Just Treading Water – We have all times in our debt payoff process where we are just treading water. An emergency drains your savings and you have to replenish it. Your employer cuts back your hours and you can't afford much more than your basic bills.
Don @ MoneySmartGuides writes 5 Out of the Norm Ways to Save Money – We are always looking for ways to save money. Here are a handful of ways to save money that you might have overlooked that can save you big!
Mike @ Personal Finance Journey writes Buying Local versus Shopping Online Overseas – Should you support local business or save your money by shopping online? Do you know how each decision can impact you or your local economy?
IMB @ Investing Money writes Growth Stocks for 2014 – It's March 2014, and we're searching for growth opportunities in stocks thoroughly! Read here for growth stocks finds in this new year.
Ted Jenkin @ Your Smart Money Moves writes Should You Ever Borrow On A 401(k)? – For some of you a dreaded financial question may stare you in the mirror at some point in your life.
Michelle @ The Shop My Closet Project writes 5 Cheap Ways To Be Fashionable This Spring – This change in season (and the end of my No Shopping Challenge) has me thinking about transitioning my wardrobe into Spring without spending a ton of money. The following are 5 inexpensive ways to transition into a Spring look while using your current wardrobe.
Ted Jenkin @ Your Smart Money Moves writes Is It Time To Take A Sabbatical? – The corporate treadmill is pushing people to the point of breaking.
Roger the Amateur Financier @ The Amateur Financier writes Some of My Favorite Posts These Past Five Years – A listing of 25 of the best posts from this blog over the past five years, done to highlight some of the best subjects covered and material published.
Hank @ Money Q&A writes Why I Don't Mind Losing Money As A Landlord – It is a renter's market. But, I don't mind losing money as a landlord every month. Being a landlord beats losing a ton of money selling an upside down house.
Crystal @ Budgeting in the Fun Stuff writes I'm Earning Money, Now What? – I got a call yesterday that made me smile. A friend of mine explained that they are now earning more than they need to pay their bills, and they wanted my ad!
Kyle @ The Penny Hoarder writes How to Turn Your Furniture Into a Money-Making Investment – Have you ever made a profit on a piece of used furniture you've purchased? We've got a few tips on how to make money buying and selling used furniture….
Irfan @ All New Trends writes How To Choose A Finance Advisor – Finance advisor is very essential these days due to the complexities that are surrounded in the modern lifestyle where it gets very tough to handle and manage our own finances.
Taylor Gordon @ Trendy Cheapo writes $4000 Student Loan Paid in 6 Months! – Taylor increased debt payment by 500% in 2014, here's how!
Emily @ Evolving Personal Finance writes Blog Statistics Update February – March 2014 – Rankings, analytics, top posts, search terms, and my decision to post less frequently.
Daniel @ Make Money Make Cents writes How to Survive Losing Your Job – Losing your job can be a very difficult and stressful event. Whether you were terminated from your job, your position was deemed redundant, or your company closed down, you will still be affected the same way.
Oscar @ Money is the Root writes Two Ways to Grow Your Retirement Funds…Pay Attention! – A new study conducted by Financial Finesse, a financial education company, reports that there is a growing problem among all generations that may someday keep many Americans from being able to head into retirement with a financial 'safety net.'
Jay @ Daily Fuel Economy Tip writes How to Buy a Used Vehicle Safely – There are many advantages attached to purchasing a second hand vehicle over a new one, the most important one being the greatly reduced price.
Danielle @ Saving Without a Budget writes Do a lot of people Cheat on their Taxes? Actually, No! – The annual taxpayer survey from the IRS Oversight Board recently found that a whopping 86% of Americans think cheating on taxes isn't right.
Matt @ Budget Snob writes 3 Steps to Set up a Budget – Simply put, the big difference between financially secure people and those who are not usually boils down to one specific thing; a budget.
Jack @ Money Saving Ethics writes If you have Variable Annuities, you Need to Know This – As more and more baby boomers search for solutions to fund their retirement, the number that are investing in variable annuities is swelling fast. Right now, nearly $2 trillion is already invested in them.
Amy @ Money Mishaps writes More Disclosure on Fees coming for 401(k) Retirement Plans – The Labor Department recently proposed a new rule that would make it easier for employers and employees to locate the exact fees that are attached to their 401(k) retirement plans.
Lenny @ Best Money Saving Blog writes Beware of the 'one ring' phone scam – There is a new phone scam sweeping the United States and the worst part about it is that the thieves perpetrating it do not even need any of your credit card information to start stealing your money, all they need is for you to call them back.
Hadley @ Epic Finances writes Why are so many people Investing in ETFs? – Over the last few years there has been a great proliferation in ETFs, both in the number and type that are being offered to investors.
Andrea @ So Over This writes I've Been Overpaying My Taxes! – As a personal finance blogger I'm almost too ashamed to admit that I've been overpaying on my taxes the past two years, and almost did so again this year.
Lily @ Paying Debt Down writes A Few Reasons that Investors like ETFs – In recent years, ETFs have become much more popular and are actually gaining against some other, more mature mutual funds. The reasons for that gain in popularity are explained below.
Bob @ Dwindling Debt writes Skip the flashy gadgets and Save Instead – The difference between starting a savings program when you're in your 20s versus doing the same when you're in your 30s or even 40s represents a huge difference in what you will have in your retirement and savings accounts when it's time to retire.
Katie @ IRA Basics writes The Secret of Saving for Your First Deposit – Are you ready to become a homeowner and do not fancy a no-deposit home loan? Then the biggest obstacle standing in your way is the first deposit or down payment.
Sam @ The New Business Blog writes House passes Flood Insurance Bill – Since your home, and its related expenses, are certainly a very big part of your personal finance picture, today's blog definitely falls under the category of 'important to know.'
Marissa @ Finance Triggers writes Quirky tips for conserving cash – Here are a few quirky tips for saving some cash. Read on to find out how you do not have to turn your life inside out to gain control of your finances.
Marissa @ Thirty Six Months writes More than a Blueprint: Four Key Points to Consider to Enhance the Quality of Your Business Plan – Part of my day to day job is helping advise start-ups or potential entrepreneurs on the metrics of their business plan, and model.
Justin @ Edward Antrobus writes 10 Ways to Legally Lower your Taxes – The IRS website has a lot of resources that will help you to not only understand what your taxes deductions and credits are, but tell you about some that you might not even know about.
Aaron @ Aaron Hung writes How to Get the Best Deal for a New Car – Purchasing a new car is a big deal, and it is always good to have some tricks under your belt.
Monica @ Monica On Money writes How To Live On One Paycheck – Living on one paycheck is a thought that many dual income households do not think about.
Larry @ KrantCents writes How to Get Rich? – Being the richest man in the cemetery doesn't matter to me! (Steve Jobs)
Natalie @ Debt and the Girl writes Do You Get Upset When You Can't Save? – Personal finance bloggers are an interesting lot. I like to think that we are a little more financially savvy than the average bear. This can have its drawbacks too.
Alexa @ Single Moms Income writes A Day in the Life: Working from Home with Kids – Over the past few weeks several freelancers have posted what their normal work from home day looks like. Now it is my turn!
Alexa @ Defeat Our Debt writes How to Get Rid of Debt on Your Own – There is no easy way to get rid of debt. You have several options, each come with their own set of pros and cons. Here is how to get rid of debt on your own.
Sustainable PF @ Sustainable Personal Finance writes 3 Tips for Eating More Sustainably and Saving Money – One of the hang-ups that many people have about changing their habits to live more sustainably is that there is sometimes a financial cost.
Charles @ Getting A Rich Life writes Stop Using Your Emergency Fund As A Crutch – With the fear of investing people too often use the emergency fund as a crutch to not save.
Charles @ Getting A Rich Life writes Stop Using Your Emergency Fund As A Crutch – With the fear of investing people too often use the emergency fund as a crutch to not save.
Adam @ Stop Worrying About Money writes Day 21 – Invest In Your Brain – What is the single best tool for building wealth that you have at your disposal? It is not your job. It is not your accounts, or your savings schedule, or your rental properties. It is your capacity for creative thought.
Cat @ Budget Blonde writes Myra's Story: How To Launch Your Own Company Online – In 2008, Myra Callan was just another fashionable woman trying to find the perfect wedding accessories.
Jen Perkins @ Master the Art of Saving writes How to Start Saving Money (Even if you're always broke) – Each month our debt was growing, so how could I save 10% of nothing or $50 we didn't have? Everybody has to start somewhere; otherwise they will never start at all. Small changes over time can make a big difference, so if you're not ready to make dramatic changes to your finances…at least start with baby steps.
PFC @ PF Carny writes Does Couponing Really Save Money? – Depending on how you do it and how into it you get, it can be either bad or good. Does couponing really save you money? It can, but it can also cost you money at the same time.
Jen @ Prepping Is Sexy writes Food Insurance: Keeping Your Family Fed – I can't be the only one noticing the skyrocketing prices everywhere. Products, both food and non-food items just keep getting more expensive. So what can you do? How can you ensure that your family will be able to eat if this continues?
Alice @ Hurricanes, Panties & Dollars writes The pterodactyl retirement plan – An interesting conversation, a plan to trap a pterodactyl and waking back up in the real world. Plus a fun, catchy video and perhaps a little talk about retirement.
Alice @ Drop the Cookies! writes Huge list of detoxifying and cleansing foods – It took me countless hours of searching far and wide, but I have finally compiled a huge list of detoxifying and cleansing foods. No more slideshows of the "top 10 detoxifying foods" or super long articles explaining why each food does what it does. Just a huge list.
Gretchen @ Retired by 40! writes 10 Free St. Louis Family Activities – Heading to St. Louis this summer? Check out this list of free things to keep the kids – and adults – entertained!
Steven J Fromm @ Philadelphia Estate and Tax Attorney Blog writes Philip Seymour Hoffman: Estate Planning Lessons For Us and Especially Women – Estate Planning Lessons For Everyone, Especially Spouses and Unmarried Women With Children
Justin @ Root of Good writes Will My Kids Be Okay If I Retire Early? – Is it possible to retire early to a life of leisure while raising kids that understand hard work and success? Of course! Find out why retiring early won't screw up your kids.
Mario @ Adventures in Frugal writes The mysterious case of the missing $1,200 and my new side hustle? – I find a volunteer position I really like, help a man put together his first budget, and talk him through how to make it better by tracking his spending
Jon Haver @ Pay My Student Loans writes Financial Aid for Lesbian, Gay, Bisexual, and Transgender Students – Students who are lesbian, gay, bisexual, and transgender (LGBT) face some additional challenges. Filling out basic information on standard forms can often be complicated. The first thing all students do when seeking financial aid is fill out the FAFSA.
Jon @ Increase Credit Limit writes Raising Your Credit Score – f your credit score is low, you should not panic, because there are things that you can do to boost your score. However, you will need to put in some work in order to help the score.
Lee Veldkamp @ The Value Geek writes Save a Buck on Wedding Gifts & Favors – A cost comparison showing the savings I made against what the normal person spent and some personal advice on what I did.
Andrew Pohl @ Finance with Reason writes Should I Invest in Penny Stocks? – Making millions overnight is a fun thought, but when it comes to investing, buying profitable companies puts the odds in your favor while penny stocks don't.
Miss T. @ Prairie Eco Thrifter writes 4 Gentle Workout Ideas to Get You Moving – If you are just starting to take exercise more seriously, or if you have an injury or condition that prevents you from doing an intense program, consider starting with these and branching out to a more intense program when you feel ready.
Little House @ Little House in the Valley writes Think out of the Box: Multi-Sided Home Rules – Thinking outside the box, quite literally, multi-sided homes have benefits not found in traditional rectangular-shaped homes.
Harry Campbell @ Your PF Pro writes – "It's easier than ever to invest your money in stocks these days. Not only are companies battling it out when it comes to lower fees and expense ratios but lately we've even seen a rash of companies that are allowing individual investors to buy and sell stocks with zero trading fees. Obviously there are hidden costs behind the scenes like bid/ask spreads and buy/sell ratios but even those expenses have gone down as trading technology has gotten better and faster in the last decade. "
Mr. 4HWD @ The Four Hour Work Day writes Are 25 Year Service Anniversaries a Thing of the Past? – "This past week at my corporate job, we celebrated the 25th anniversary of employment for one of my co-workers. At my last job, you would get a nice pat on the back and get to pick out an overpriced prize from the company catalog for major service anniversaries. Nothing says indentured servitude like being able to pick out your own DVD player after 25 years of employment(notice I said DVD player, not Blu-Ray player). But I was actually pretty surprised that my new employer was willing to pay
Thomas @ Finance Inspired writes STOCK MARKET TIPS: WHAT YOU NEED TO KNOW – Does owning a piece of a company sound attractive to you? If the answer is yes then you may enjoy investing in the stock market. Prior to sinking all of your resources into a stock purchase, it is important to gain a solid base of knowledge in advance. This article has that information. Utilize an intelligent, long-term plan to help you make as much money as you possibly can from the stock market. You are likely to achieve even greater success if you keep your expectations modest instead of ban
John @ Wild About Finance writes 5 tips to finance your next car – Many people finance their vehicles at the local dealership without even knowing that there are other viable and less expensive ways to buy a car. A little bit of research and effort ahead of time could literally save you hundreds or thousands of dollars in the long run, for starters online loans could be a viable solution. Here are five ways you can purchase a car and possibly save money in the long run. Save up ahead of time.
John @ firststepfinance writes Ways To Maximize The Worth Of Your Coupons – Part 1 – Maybe you think that using coupons is an outdated activity, but everyone likes to save money. You can save on food, clothes and many other things. You can always get a cheaper price, and using coupons helps you do that. Here are various ways that you'll be able to use coupons effectively. Seek out stores that are willing to take coupons from all sources in order to avoid wasting time going store to store. If they also accept double coupons, it is a great store to shop in. When you go shopp
Erastus @ Sprout Wealth writes 3 Simple Ways to Start Making Extra Money Now – We all like making extra money but it can be challenge to find ways to do it. With that said, I would love to share with you simple ways to start making extra cash that you can reap benefits sooner.
JC @ Passive-Income-Pursuit writes Earnings per share or free cash flow: What's the Difference? – Since I'm aiming for financial independence mainly through dividend growth investing, the ability of a company to maintain and grow the dividend is of utmost importance. Some people look at earnings per share to determine a dividend's safety, but is there a better way?
Mr.CBB @ canadianbudgetbinder writes Are you envious of others' success in life? – Envious definition for me means that someone wishes they could have your success but they just need to find their own path to reach their goals.
Jon Rhodes @ Affiliate Help writes Why You Shouldn't Be A People Pleaser – If you want to be happy and successful then you CAN'T be a people pleaser. Here I explain why this is, and what you can do to change.