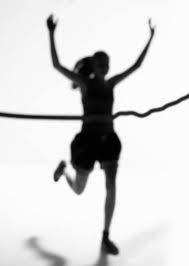 What a day! I woke up with a knot in my belly – full of expectation and worried that The Money Principle is still too young and too small to be a finalist in the Personal Finance Olympics  at GoBankingRates. At 19.30 local time (I am in Sofia, remember) I checked the ranking (for hundredth time) – and the disappointment hit: The Money Principle was just below the cut off point, ranking forth.
Now, I have been practicing positive thinking for some time so found solace in the fact that my blog, and article, was still amongst the top 16 out of…well, many.
Three hours later I was checking Twitter and saw that someone posted a link to the finalists. Decided to look!
And The Money Principle is a finalist! Check it out!
Thank you, wonderful people, for your support!
Now I have to be off, focusing on writing an article on:
What is the one financial "golden rule" that you've since abandoned in our post-recession economy?
After that there will be more voting to do, I am afraid.
But even only being a finalist is such an honour!