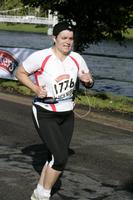 Thanks to the great support of my readers and friends The Money Principle made it to the finals of the Personal Finance Olympics at GoBankingRates.
All finalists had to write an article on the following topic
What is the one financial "golden rule" that you've since abandoned in our post-recession economy?
The financial crisis of 2007 and resulting recession have significantly changed the way we earn, save, spend and invest our money. Is there a long-standing financial belief or practice that no longer holds true in this economy? What has changed and why?
If you would like to read what is the 'golden rule' of personal finance that I have been neglecting you can do so on
https://www.gobankingrates.com/personal-finance-olympics/cinderella-rule-personal-finance-money-principle/
If you enjoy my article, please
Vote for it;
'Like' it on Facebook; and
Tell your Twitter followers about it.
…and do so daily!
We can do it! Wouldn't it be interesting if we come in the top three?
PS: Yes, this is me running Losh Ness marathon.