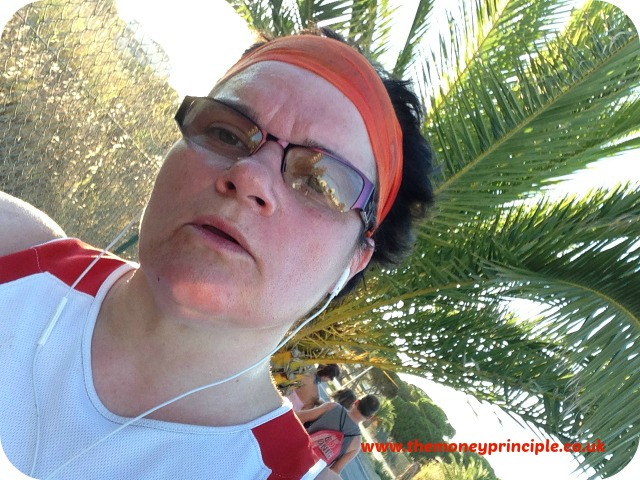 Today is the day for our regular round up of epic money posts. It is also the official closing ceremony of the London Olympic games; and not surprisingly the end of the Personal Finance Olympics at GoBankingRates. Here it is time for another edition of the principled money posts series.
There were great sporting achievements and tears – both from joy and disappointment. There was so much that is noteworthy during this Olympic games; not least the fact that aging athletes did rather well. It suffices to mention the Bulgarian gymnast – Yordan Yovchev – who at 39 was old enough to be the other competitors father; he still ended seventh and with an injury at that. A 41 year old German cyclist won silver in the female mountain bike cross country race. Splendid, I say!
And it applies to money as well. Don't believe any money posts that tell you that you are too old to win the money game. Or that you should bend to the superior prowess of the younger people.
What made me reflect a bit broader that the Olympics itself, though, was an article that appeared couple of days ago on the BBC website. It focused on the athletes who had absolutely no chance of winning but still proudly took part in the competition. Did you notice the two Saudi ladies – the judoka Wojdan Shaherkani and the runner Sarah Attar. One had less than two minutes in the ring and the other finished almost a lap after the others in the group – but each of them got standing ovation and well deserved it was.
This made me think that there are events where taking part is such a great honour that winning becomes unimportant. And it is not sour grapes – you probably already realise that we did not win the Personal Finance Olympics; didn't even come close.
But it was such an honour to be amongst the fifteen finalists that I am only too happy to focus on the fun this all was. Taking part made me want to make The Money Principle even better – because it is not about winning a bloggers' contest (well it is nice to win but…); it is about you, my readers! And you are so worth it! I'll continue writing money posts for you and hope that you find these helpful.
Now about something else. It is the end of the Olympics and the beginning of our week at the sea. So I'll kick off with a wonderful post on packing.
There are many things that impress about Leo Babauta; but a hoarder in denial like me is rather smitten with his minimalism and the level of simplicity he preaches; and practices. Recently, he published a post by his wife Eva about travelling light. Can you imagine? Leo and Eva took five of their kids on three week holiday in Europe and they took a small backpack each. Goodness me! We have a problem fitting the stuff for the three of us in a suitcase that can accommodate a medium size human. Go figure!
You know, I have missed many life changing events in my life but one that I am making sure not to miss is my mid-life crisis – it seems a pity to miss it. It is like being in puberty again except that one has much more awareness of what is happening to them; and can take full advantage of this knowledge. You want to do something really mad – go ahead. Everyone around you will just think that it is your 'mid-life crisis'. One downer in all this is that I find myself thinking more about what it would be too be old. It is our winter and we have to make sure that we are able to meet the costs – irrespective of whether we choose to go to a home or be looked after at home. If we still have any choice, this is!
I love my Kindle! And if you are just about to tell me that you still love books my answer will be 'no, you love paper'. I love books and I love reading them on my Kindle. But there are dangers – I find the 'one click' facility almost irresistible. I like a book, I buy a book. Frankly, I mostly did this with paper books – it is just that Kindle ones don't grow piles in my bedroom, study, dining room…well, everywhere really. An article on the Prairie Eco Thrifter gives useful tips about how to save money with your Kindle. I may even five these a try!
As holidays go, camping is most certainly not the one for me. In fact, camping is very close to my idea of hell – without the fun that sharing it with the most exciting people throughout history may bring in the real one. Paul at The Frugal Toad is probably one of the few people around who can convince me that it is worth doing it – for creating memories; the kind that we really don't like living through but laugh about when sufficient time (and therapy) has passed. Worth reading!
I do tend to forget that there is a good reason we were given two ears and one mouth and Dr. Dean at The Millionaire Nurse blog did remind me. Active listening is most definitely worth trying – apart from everything else most people around forget about the 'two ears, one mouth' thing as well and love the people who listen to them. Sometimes we can learn something useful!
I often joke that I am a direct descendant of Genghis Khan; which actually is not a joke – most males on the Balkans share his genetic makeup. And the proto-Bulgars came from Asia and appear to have been closely related to the Mongol tribes. Reading 101 Centavos article I cannot but help asking myself is it my 'relation' with the mighty Khan or my respect for 101 Centavos that made absolutely love it; the business lesson Mongol-style is something that makes my admiration justified on its own.
I have to finish this round up with something practical. Do you want to know how to calculate how much life insurance you need? If you don't go and check this out on the Money Crashers site.
Also, last week The Money Principle was included in eight carnivals. Thank you!
Carnival of Financial Planning at The Skilled Investor
Carnival of MoneyPros at Finance Product Reviews
Carnival of Retirement at Debt Black Hole
Nerdy Finance Carnival at Nerdy Finance Carnival
Wealth Artisan's FinCarn at Wealth Artisan
Y & T's Weekend Ramblings at Young and Thrifty
Yakezie Carnival at See Debt Run
This is all for today, my friends. Speak soon and enjoy what is left of the weekend.