You pick up your sandwich, crisps and drink and hand over your five-pound note while your mind screams that this is too much. You need cheap lunch ideas to nourish your body (and soul) to stop paying too much for unhealthy food.
But is it possible to eat like royalty without mortgaging the kingdom?
Yes, it is.
Excellent, nourishing nutrition doesn't have to carry a premium price tag.
It is time for a tasty revelation. Are you ready to discover how to eat like royalty on a tight budget?
Your pallet and your wallet are in for a delightful treat!
Cheap Lunch Ideas to Nourish Your Body and Make Your Wallet Sing
#1. Luxe Wraps with Uncommon Fillings
Have you ever thought a wrap could feel lavish?
Think beyond the typical bland fillings of yesterday. Today's wraps are convenient and easy to whip up and can also be a carnival of unique flavours.
Quick and Cheap Lunch Ideas:
Roasted Courgettes and Feta with a Hint of Mint
Caramelized Onion, Apple, and Grilled Chicken Fusion
Spiced Aubergine with Balsamic Glaze Sprinkle
Sun-Dried Tomato, Artichoke, and Arugula Delight
Teriyaki Tofu with Pineapple and Crunchy Coleslaw
Ready to wrap up your lunch in style? Let's dive into these recipes and elevate your lunch game!
Benefits of Lunching on Wraps
What's more versatile than a wrap?
You can roll in almost anything, and it's ready to go wherever your day takes you. Whether it's a quick lunch between work meetings or a picnic snack, wraps have your back!
A Surprising Tip:
It's time to abandon the everyday cold cut.
Imagine the smoky charm of roasted vegetables, heightened by a sprinkle of your favourite spices.
Now, combine that with the subtle sweetness of fruits. Have you tried roasted chicken, crisped to perfection, with juicy apple slices or tangy grapes?
These combinations are delicious and elevate your everyday wrap to a gourmet experience.
#2. Royal Rice Bowls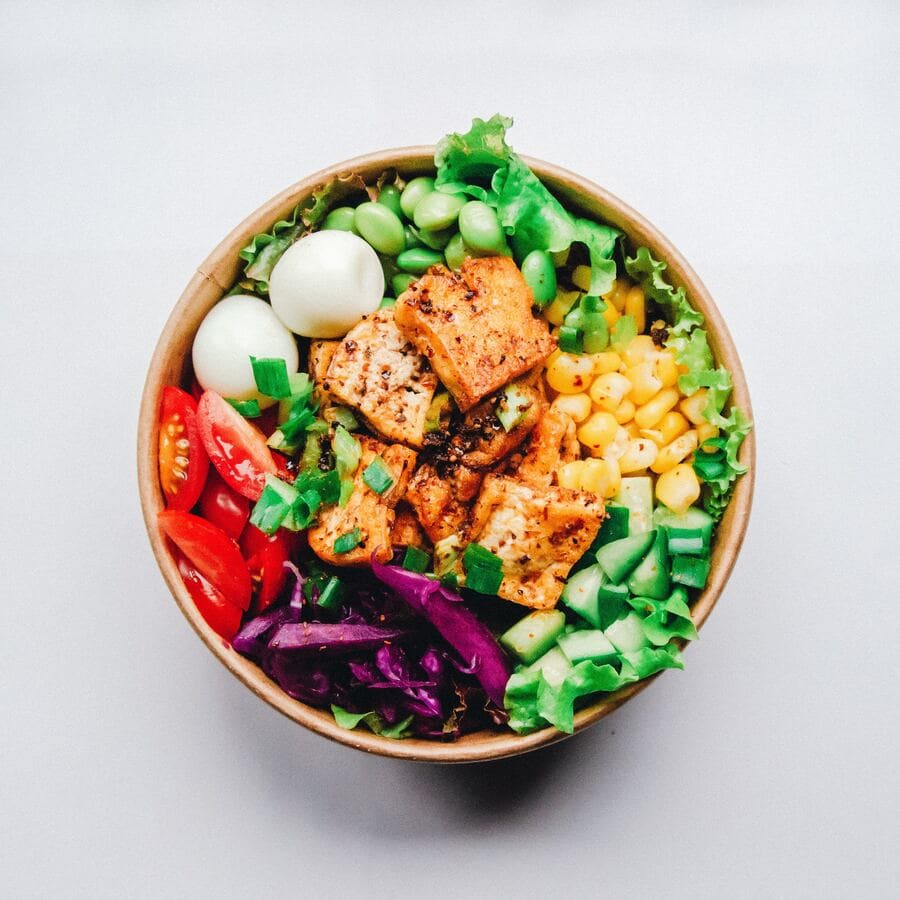 Photo by Anh Nguyen on Unsplash
Often relegated to the side, rice is stepping up to claim its throne in the culinary world. And these rice bowls are cheap lunches fit for royalty.
Easy Cheap Lunch Rice Bowls:
Turmeric-tinted rice with Almond Slivers and Cranberries
Ginger Infused Rice with Roasted Pumpkin and Feta
Saffron Rice and Pistachio Pleasure
Brown Rice with Maple-Glazed Carrots and Toasted Pecans
Brown Rice Elegance with Mango and Toasted Coconut Flakes
Benefits of Lunching on Rice Bowls:
Rice is not merely a filler; it's a canvas of culinary artistry. With its nutrient-dense profile, rice promises to satiate your hunger and nourish your body. Whether you're aiming for a protein-packed dish or a fibrous feast, rice bowls have the versatility to deliver.
A Surprising Tip:
Venture beyond the predictable beans and veggies. Imagine a bed of rice soaked in creamy coconut milk and contrasted against the deep, sweet notes of caramelized onions. Add the sweetness of golden raisins and the crunchy pleasure of cashews, and you've got a bowl that's as gourmet as it is homely.
#3. Gourmet Soups from Leftovers
Are leftovers lurking in your fridge?
It's time to see them in a whole new light. You can transform yesterday's meal into today's gourmet experience with imagination and critical additions.
Budget Lunches from Leftovers
Charred Bell Pepper and Tomato Bisque with Basil Cream
Creamy Pesto Vegetable Soup with Toasted Pine Nuts
Roasted Root Vegetable Purée with a Hint of Thyme
Spiced Lentil Soup with Last Night's Sautéed Greens
Grilled Corn and Jalapeño Chowder with Lime Crema
Benefits of Lunching on Soups:
Soups are not just a means to satiate hunger—they're your mother's loving embrace in a bowl. Using ingredients already on hand reduces waste and offers a unique warmth and contentment that only home-cooked meals can provide.
A Surprising Tip:
Those grilled veggies from last night's dinner can be the star of a sumptuous soup today. Adding some stock and a dollop of cream or yoghurt, you are mere steps away from a velvety concoction rivalling dishes at upscale restaurants.
#4. Pasta with a Twist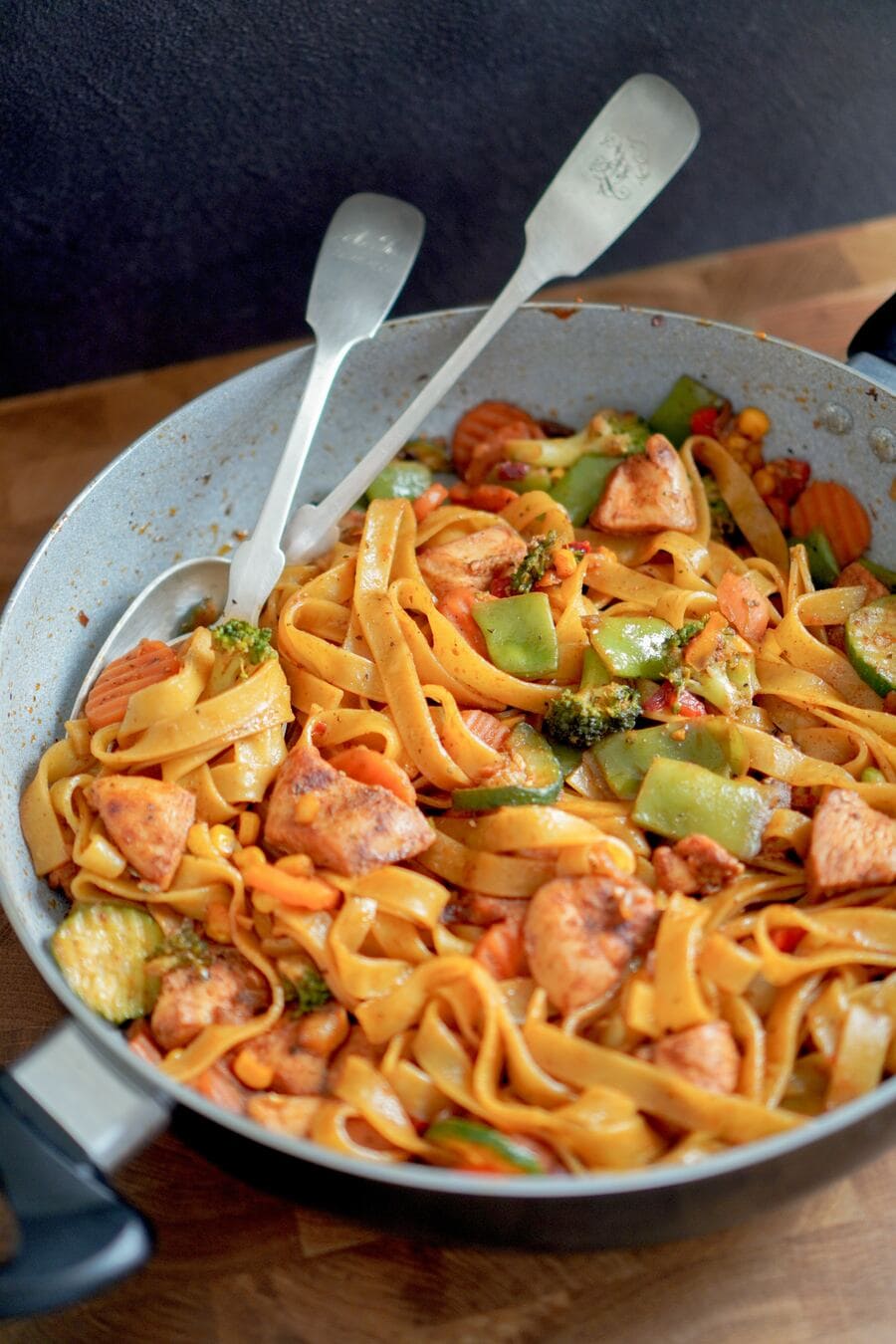 Photo by Karolina Kołodziejczak on Unsplash
For many, pasta is synonymous with comfort and familiarity. But you can elevate the ordinary into something refreshingly unexpected and nourishing.
Pasta Lunches on a Budget:
Spaghetti Aglio e Olio with Chili Flakes and Parsley
Penne Salad with Lemon-Tahini Dressing and Toasted Pine Nuts
Fusilli with Roasted Garlic, Sun-dried Tomatoes, and Basil
Farfalle with Cilantro-Lime Dressing and Grilled Corn
Orecchiette with Olive Oil, Rosemary, and Crushed Walnuts
Benefits of Pasta Lunches
Pasta dishes offer a delightful paradox: they're profoundly satisfying yet astonishingly quick to whip up. Perfect for when you are hungry and time is of the essence.
A Surprising Tip
While classic marinara or Alfredo sauces are cherished in our hearts, there's a whole world of innovative pasta possibilities. Consider drizzling your noodles with spiced olive oil, melding them with the deep flavours of roasted garlic, or brightening them with a bouquet of hand-picked herbs. And if you're in the mood for something extraordinary, cold pasta salads drenched in zesty dressings might just be your new go-to.
#5. The Ultimate Snack Platter
Who said that a lavish spread must be prohibitively expensive? Here are some budget lunches that won't break your bank balance.
Budget Snack Platters Ideas:
Sweet and Spicy Nut Mix: Roasted almonds, cashews, and walnuts tossed in honey and cayenne pepper.
Mini Egg Salad Crostini: Creamy egg salad atop toasted baguette slices.
Seasonal Fruit Skewers: Chunks of different fruits drizzled with honey or dark chocolate.
Bargain Cheese Bites: Clearance cheese cubes paired with pickles or olives.
Yoghurt and Berry Parfait: Layered yoghurt and fresh berries in a glass.
Benefits of Snack Platters
Crafting the ultimate snack platter is about variety and presentation. No culinary skills are needed. Just an eye for beauty and a penchant for flavour.
A Surprising Tip
You can replicate charcuterie's grandeur on a shoestring budget. Think hard-boiled eggs with a sprinkle of sea salt, bulk-bought nuts giving a crunchy contrast, vibrant seasonal fruits offering bursts of freshness, and cheeses from the clearance section that taste just as divine.
#6. Plant-Based Delights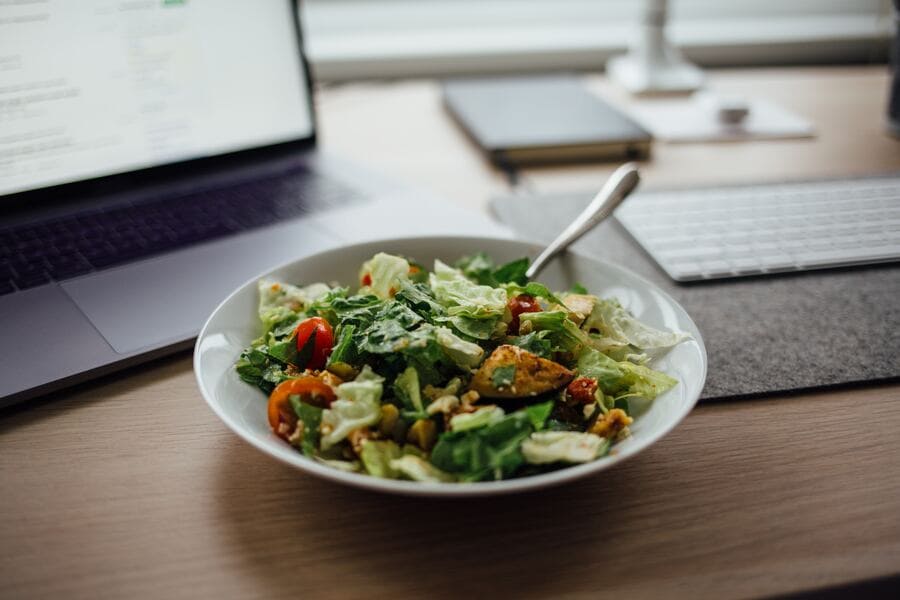 Photo by Nielsen Ramon on Unsplash
Embracing plant-based delicacies lightens the wallet's burden and the heart, offering a symphony of tastes and health benefits.
Vegetarian Cheap Lunch Ideas:
Falafel with Tahini Dip: Golden chickpea balls with creamy sesame sauce.
Vegetable Green Curry: A fragrant assortment of veggies soaked in a coconut milk broth.
Stuffed Vine Leaves: Rice and herb mixture wrapped in tender grape leaves.
Aubergine Rendang: Sumptuous chunks of aubergine stewed in aromatic spices.
Lemongrass Tofu Stir-Fry: Tofu cubes sizzling with tangy lemongrass and crisp veggies.
Benefits of Vegetarian Lunches
Choosing vegetables, grains, and legumes often costs less than meat, but that doesn't mean skimping on flavour and nutrition. Quite the opposite! Kidney beans and lentils, for instance, are excellent sources of protein.
A Surprising Tip
Many mouth-watering dishes from the Middle East, South Europe, and Southeast Asia feature vegetables prominently and elevate humble plants into gastronomic wonders. And the cherry on top? Your body will thank you for the nutrient-rich feast.
Are You Ready to Eat Like a King on a Budget with These Cheap Lunch Ideas?
Now you have thirty easy, cheap lunch ideas you could try over the next month.
None needs you to become a gourmet chef, though you may need to organise your life differently and learn how to prepare simple meals. But do not panic – you can find any recipe on the internet and follow it.
Select one lunch on a budget idea and do it. Tomorrow, select another idea.
Stop paying for overpriced sandwiches one cheap and nutritious lunch at a time!
You can do that; your body and wallet will thank you!
Photo by Brooke Lark on Unsplash