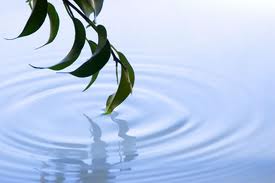 Death is not a pleasant thought, which means most people often don't allow it to cross their mind.  I don't personally consider myself to be morbid, but at the same time I have a family and need to be realistic about their well-being.  I have always been financially responsible, saved up emergency funds in a bank account, and invested the rest.  I've taken a great deal of time and effort in order to prepare for retirements, college funds, even purchasing a new home.  So I find myself asking, what happens to my loved ones if I die?  Unless you have life insurance then the answer can be less than pleasant.
If you have worked as hard as I have in life then you want to make sure that your family can continue living the same lifestyle if you aren't around anymore.  By having one of these policies you can designate a beneficiary, or multiple beneficiaries in order to determine so that they can continue their quality of life.  There are even policies that can be defined by age group, for instance there is coverage for those over 50 who may only have a partner who relies on them rather than their adult children.
Now regardless of the importance of life insurance, there is no need to overpay for it.  By using online life insurance comparison tools like the one Choosi has, you can make sure you receive the best possible rate for the type of coverage by suited to you.  Also, it is important to note that life insurance isn't only for employed within the family, it can also cover your non-working partner or children.  As I stated before, considering life benefits aren't always pleasant, but they can ease financial burden on a family in a less than ideal time in their lives.  So make sure you do yourself a favor and shop around for coverage if you don't already have it.