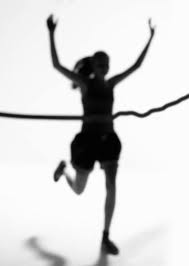 The personal finance olimpics at GoBankingRates is in full swing.
There are events that are so great that simply taking part is an honour. For me running marathons is a bit like that: taking part and finishing is great; winning is delusional.
When couple of weeks back I was approached by Andrea from GoBankingRates. com and asked to submit my article 'SOS Debt Management: Is Debt Consolidation Worth It?' to the Personal Finance Olympics – an event partnered by FinCon 2012 – I thought that winning, or even coming close, is delusional.
Guess what? After two days of voting, my article ranks fourth in its category – The Money Principle is after The Jenny Pincher, Kylie Ofiu and Bible Money Matters (well, yesterday I was third). So, the personal finance olimpics is not so out of my league.
Winning the personal finance olimpics is still beyond my wildest dreams but not such a delusion. Competition is tough and The Money Principle needs help. If you have a minute and feel generous please vote at
https://www.gobankingrates.com/personal-finance-olympics/sos-debt-management-money-principle/
It is a great honour to take part but it is still about winning; or at least not giving up without a good fight.