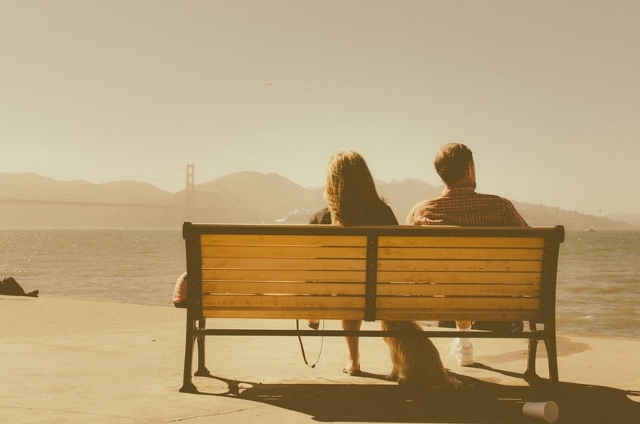 Planning for the future can be a headache; you'll want to ensure you have enough money for major life events such as getting married, moving house and eventually your retirement. Finding a balance between present and future needs can be tough, but having investment strategies that are based upon your age and your current life goals can help. Here are a few tips on how your investment strategy should change as you age.
Ages 20-35
For the most part, any income generated during this period of your life is likely to be spent repaying debts and possibly attempting to set aside enough for a deposit on a property as you look to find a partner and start a family. The key to this age period is to concentrate on wealth generation.
Unlike the UK, if you're in the USA you have the option of being able to take advantage of the 401(k). This will create a retirement savings plan for you that is generally matched by your employer. Employers in the UK generally have pension plans which are similar to the 401(k). Both of these are opportunities that should be fully explored, even if you are only partially contributing.
The consensus amongst financial advisors is that this is the time for you to be aggressive with your investing. You can start investing money in the stock market, as it will allow you generate wealth at higher margins. However, the stock market is a risky environment and you should start slowly until you learn the main principles of successful investing.
Young people are usually tech-savvy enough to be open to new opportunities. Many of them take advantage of the virtual advisory services. The advantage of automated investment management is that it costs considerably less than advice coming from flesh-and-blood consultants, plus it is often delivered via digital channels. The convenience and affordability of the virtual advisory firms appeals to the younger generation.
If you decide to go with a riskier portfolio (and now is the best time for it) make sure it is well-diversified and highly liquid. The twenties and early thirties is a period of self-discovery. Not sure what type of investor you are? Take this short Risk Tolerance Test to get an understanding.
Ages 35-55
During these years your earning potential will be at its peak and therefore you should start to consider diversifying your investments outside of stocks and the plans that you have with your employer.
Many people will have families during these years and start planning for college trust funds, bigger houses and larger retirement funds. These may all seem like a drain on your bank account, but you'll be earning more during these years and you should still try to encourage growth within any investments. Ideally you'd set aside around 15 to 20 per cent of your income for retirement and invest this in stocks, bonds or a combination of the two. You should still be aiming for wealth generation during these years, but also have a balance so that you start preserving wealth in anticipation of retirement.
Age 55 to beyond retirement
Once you reach the age of 55, it is time to shift your investment strategy to wealth preservation. You'll want to get away from more risky investments so that you can protect the wealth you have accumulated. Shifting your assets to fixed income funds, bonds and income mutual funds can help you accomplish this. Use your capital to ensure you generate a steady income that helps you live well for many years after retirement. Invest in a well-balanced portfolio that is consistent with your risk profile and long-term investment goals.
No matter how old you are, you need to be smart when investing. There are a few simple rules to follow at any age.
Firstly, make sure your investment portfolio is liquid. This will allow you to sell the portfolio and withdraw money at any time (if you need it for covering urgent expenses).
Secondly, diversify your investment portfolio. Keeping all your eggs in one basket is incredibly risky – you may end up losing everything!
Thirdly, insist on getting a portfolio that is in line with your expectations, unique preferences and type of personality – this is important because investing should help you achieve your life goals.
Finally, pick the right investment advisor: someone who is competent, has solid educational and professional credentials and does not charge sky-high fees.
An example of a company that meets the requirements of the rules set out above is Zen Assets. This virtual investment advisory firm with a hub in London, UK, is led by an ex-Goldman Sachs banker who has successfully managed over $1 bn in clients' funds.
They create bespoke portfolios, based on the unique preferences of each investor, and manage them for as little as 0.5 per cent a year. Zen applies modern technology to achieve the best possible returns for its clients and make investing easier and more transparent.
You may prefer to take charge of all your investments or delegate the responsibility to a trusted advisor. However, it is crucial that you remain astute and fluid in your investment strategy as you age. Intelligent investing will help you prepare for an enjoyable and worry-free retirement.