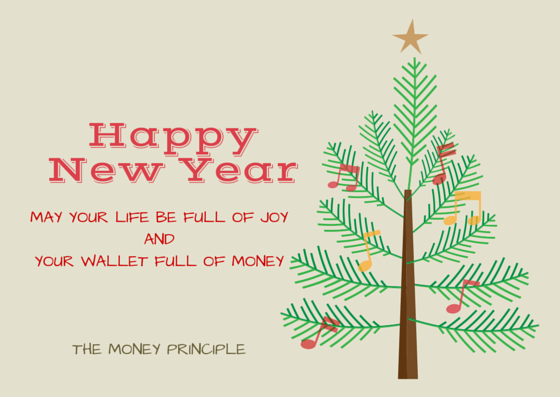 It is the beginning of January, 2015.
The turkey has been eaten.
The champagne has been drunk.
A lot has already been said about last year.
And it is time to give you the top 10 money tips personal finance blog posts of 2014.
You think I'm late?
Well, let's just say that I belong to the small group of people who don't believe a New Year should begin with a crispy blank page and an empty promise.
I believe that we should start the New Year with a good look at the best achievements of years past; followed by an aspiration.
This is why last December I asked a group of personal finance bloggers to point me to the best posts they've published on their blogs during 2014. Then I read them. Then I looked some more.
This is what I came up with. Here are the 10 top money tips personal finance blog posts of 2014.
Why Being Broke is Enough… (I Am That Lady): You know how blogs are supposed to be personal? You rarely get more personal than this one. Lauren from I Am That Lady tells us they've decided that Mark will leave his job. Beyond the 'personal' it makes you think about the different trade-offs each and every one of us needs to make when making decisions about our lives. I agree with Lauren: being broke is enough when you look at the happy faces of your children around the breakfast table.
12 Tips to Build Wealth for Early Retirement (Financial Mentor): This is one of the most useful blogs on building wealth (retirement or not) because it: 1) drives home the need for action; 2) offers many easily actionable suggestions; and 3) is comprehensive. If your New Year's resolution is to build wealth, you'd stand a better chance to achieve this after you've read this article.
5 Common Personal Finance Tips Explained (PhroogalBlog): I almost overlooked this one. Why? Because all five tips explained in the article belong to what I call 'the dogma of personal finance'. Pay yourself first? Give me a break! But…I'm glad I didn't overlook it. It is very good for 'absolute beginners' and it includes interesting twists like: it is hard to live within your means when you don't know what your means are.
Use the Power of a Bowl of Ice Cream to Secure Your Financial Future (MoneyCrush): I love this one! Don't ask just read it!
The Trouble with Moderation (The Broke and Beautiful Life): Socrates was very big on 'moderation'. In fact, the principle of moderation was the foundation of his ethics and the basis of a happy, fruitful and contented life. What is moderation is an entirely different matter. It is not a firm denial but the moderate consumption of…well, nearly anything. And this is very difficult to achieve. Can you stop after a piece of chocolate? I can't. If it were easy, Socrates (who is probably the cleverest amongst the Ancient Greek dudes) won't be so keen on it. Everyone has trouble with moderation and achieving it is so worth it.
How to Say No Gracefully (The Debt Myth): Do you know how to say no? If you don't you ought to learn; and if you want some ideas you could practice you should read this blog post.
Challenge Everything! (Budgets are Sexy): This is the personal finance battle cry over on Budgets are Sexy. Try it. Challenging everything sounds like a bore but then again you are not likely to make it financially (or in other areas of your life) by being half asleep all the time. Soon, you'll learn to distinguish between what to challenge, when to challenge and what to automate. Now this is mastery!
7 Reasons I'd Keep Working a Job I Hate (CashCowCouple): In a personal finance universe where most write about leaving their jobs, it is refreshing to read about reasons to stay in a job. Even if you hate it!
Two Rules of Wealth Building: our debt story (Enemy of Debt): How often do you hear 'building wealth' and 'debt' mentioned in the same sentence? It is true tough; the rules of wealth building are the same irrespective of whether you are paying off debt, building savings or creating an investment portfolio. A thought provoking piece, at any rate.
Don't Give Money More Power Than It Deserves (The Frugal Farmer): This is a timely reminder. I also have the feeling I've told you about this one before; still, repetition in this case means that something is very important.
Happy New Year!
May your life be full of joy, your work life brimming with success, your bank account swelling with money and your investments bringing top return!