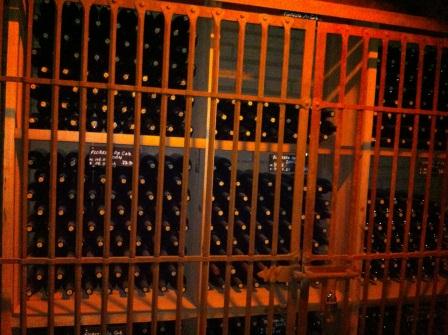 It is the time of year when we all examine the past and make plans for the future. People set goals, work out priorities and decide on transforming their lives – well, at least for the next week or so. People join the gym (and exercise three times), go on a diet and stop smoking (these don't last long if you are anything like me either).
For a long time I have been very suspicious about the wisdom of making New Year's resolutions, setting goals (be these SMART or not) and establishing priorities. In fact last year, I decided to check my priorities against what people consider important. To do this, I assumed that people sing about the things that are important so I went over many songs, from different times and in different styles.
Guess what? People mainly sing about love (in its different manifestations), health, wealth and adventure. Some go a bit broader but they are very few and far between (mostly the Soviet bards like Okudzava and Visotski did this; oh, and country music). So, priorities at this level are simple! I never heard a song about getting up in the morning and not enjoying one's job, or getting a rise.
Having failed to work out my priorities beyond 'love more, be healthier, and spend on having adventure' I looked at alternative approaches. As these go, Chris Guillebeau's one is better than many: at the end of every year Chris spends a week or so on his review, reflecting on what went well and what didn't. To anchor what he is looking at he decides on couple of words that will define what he does that year.
What could I lose? So I decided that my words for 2012 are 'reach and influence'. This is how I justified my choice:
I love creating! Thinking back I noticed that far too often I created and then either failed to complete or didn't take advantage of the creation. Others around me did!
In my case, completing the creation and reaping the benefits it (potentially) could bring is closely related to increasing my reach. Otherwise I find myself with many papers that never get sent to journals (because I have lost interest), projects that 'just about make it big' (because I had no patience) and ideas people never hear about. Sounds familiar? This is pretty much what Jonathan Fields described in Uncertainty: Turning Fear and Doubt into Fuel for Brilliance. It is time for this to end and for me to 'have a jolly good go at it'.
Whilst the outcome is always uncertain – as is the nature of creation – it is worth trying.
This is why my words for the year are 'reach and influence'.
Did I do what I set out to do?
Yes I did! I focused on what I knew is my weakness – creating and not seeing things through to completion (mainly getting things out there). Thus, I finished to a very high standard an extremely high profile research project I led (EURECIA); published five academic articles and book chapters (all in top quality journals); have three more almost ready for submission and have started work on an academic book. I have been invited to talk about my academic work around the world and…well, I'll let you know when the next step materialises :).
I am working on my academic website – I suppose that this is how the 'academic game' of influence will work in the near future; not solely through academic journals.
I am not going to talk about The Money Principle again; just would like to mention that several readers have suggested that my 10 steps article will make a good book but we shall see about this one.
One thing I learned this year is that 'reach and influence' need complete focus and single-minded determination.
When I announced my words for 2012, some blogging friends set theirs as well. So we have:
Miss T – 'optimism and direction'
Rashawn – 'growth'
Pat – 'no time to waste'
101 Centavos – 'growth and watchfulness'
Pam– 'balance and perseverance'
Jai – 'build and create'
John – 'completion'
How did you do, my friends?
Oh, and my words for next year are:
Health and Wealth
Very happy, prosperous and peaceful New Year to all!