You may remember that in my four pillars of the Game of Wealth I recommend non-traditional investing and you may be wondering why, as traditional investing – or saving – is thought to be a lot safer. The thing is, traditional saving may still be safe, but it doesn´t do anything for you or for your funds anymore. The low-interest rates make classical investments as unattractive as ever before.
If you´re working on creating yourself a reliable source of income for later on in life, you should distance yourself from the idea that safety should be the number one priority when it comes to investing. I know it´s hard to convince yourself of that – but once you understand that efficient investing includes risks, too, in order to be lucrative, you´ll be able to find the right investment for you. One type of investment that you should at least think about is binary options.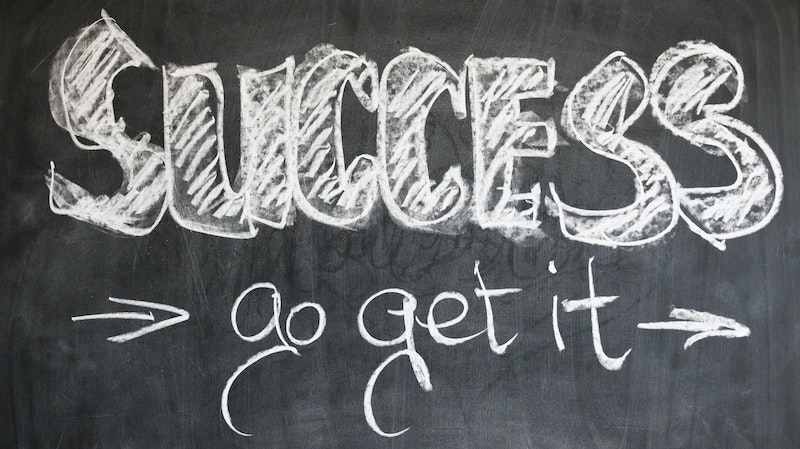 Source: https://www.pexels.com/de-de/foto/erfolgstext-21696/
What are binary options?
I´ve told you a lot about ISAs in the past, but I don´t want you to become stuck on one opportunity of many. Possibly, ISAs aren´t a suitable investment for you. But even if they are, you might want to know about an alternative that can be really lucrative. In combination, investing in assets and instruments of different risk classes can be a very efficient way of creating a financial cushion.
Before I´ll explain to you what exactly a binary option is, I´d like you to know about important prerequisites for binary options trading: You should be bold enough to take a risk, but smart enough in invest wisely in order to keep the potential risk to a minimum. You should have great money management so as to make sure you only invest the little extra money you can forgo if worse comes to worse.
You see, women are different. And so are investments. While binary options can be a great chance for you, they just might not be for your best friend. But in the end, it doesn´t only come down to your individual traits, but also to your choice of market: Binary options are risky and should therefore only be traded on a regulated market and with a regulated broker for binary options. I´ve had women ask me: Is binary.com good? I strongly suggest following the colored link in order to find out about the broker and its service – to me, the following key points sound great:
Binary options trading on binary.com?
The trading platform only requires a minimum deposit of 55 USD. Trades even start at 1 USD. That makes the broker a perfect match for beginners, who´d like to get started on a small budget. What I like most about binary.com is that it´s also a forex broker. That gives you the opportunity to try different types of investments without having to register somewhere else. Beginners, who are new to options trading, should use a small leverage of 1:5 or 1:10. But it might be cool to know that the online broker has in store a 1:500 leverage for experienced traders! If you´re there someday, you´ll be thrilled to get the most out of small fluctuations. In the following section, I´ll explain to you how binary options work. But do yourself a favour and trade them in a free demo account first.
Why binary options are so special?
I´m sure you know what financial derivatives are? They´re contracts between at least two parties, where the buyer makes a prediction about the value of an underlying asset before day x. Futures, forwards, swaps and options are such derivatives. And binary options are financial exotic options. That sounds complex, but they´re really easy to understand.
All you need to do is answer a simple yes-or-no question: Will the price will above a certain level when the option expires? Yes or no? If you´re right, you make profits. If you´re not, the option goes valueless.