For most of my life, I tried to keep positive.
Not like the annoying chirpy positivity coming from ignorance and avoidance. I subscribe to the positivity trend coming with understanding and shifting perspectives.
However, 2021 was a challenging year. Not as difficult as 2020 – this was profound darkness with the occasional splashes of blood like a movie directed by Tarantino.
Last year was not like that – 2021 was a roller coaster of hope and disappointment. Yes, we got a vaccine, but it stayed with the affluent parts of the world. Yes, we were vaccinated, but we had to listen to anti-vaxxers and vaccine sceptics spinning nonsense.
Leaving so many people unvaccinated is a fertile ground for the virus – it mutates, and the new variants throw a spanner in the works.
So, the level of life uncertainty is still high. We cannot assume that we will get where we wish to go or get back. Travel is problematic, holidays are a headache, celebrations are not advised, and our lives have shrunk so much that I find it difficult to breathe.
As I said, a roller coaster taking my breath away, and not in a good way.
It is how I feel about 2021.
Here is my annual review report for 2021, where I will share with you what went well, what didn't go so well, and my words for 2022.
(A reminder that I do not set goals. SMART or otherwise – I find it counterproductive because it makes me focus on the outcome so much that I forget to enjoy the journey.)
I have been doing an annual review since 2012, or nearly ten years now, and you can read my previous reports here.
My Words for 2021: service and compassion
Yes, I did those on a tiny scale.
You know me, friend. When I chose my words for the year to be service and compassion, I meant something big like the foundation I talked about. It didn't happen, not this year.
However, I made sure to help people around me in small ways.
Be nice to people I meet.
Never refuse to help when asked.
Contributed a monthly amount to the Trussell Trust, which alleviates the symptoms while not solving the problem with poverty.
Let us not forget my work on paying off debt.
My book 'Never Bet on Red: How to pay off debt and live debt free' has sold close to 1,000 copies, and hopefully, this means close to 1,000 people are on their journey to debt freedom.
I also did a series of webinars on debt and how employers can support their employees to pay it off for Salary Finance.
Next year, I will up my game on this one and target people in debt directly – I'd be thrilled if I could guide 30 people to debt freedom (for free).
All in all, I progressed on my words for the year but not as much as I wish I'd done.
Here is what went well during 2021
There are no clear winners in this category, and all wins are grey.
Here is the best I can do:
An act of academic bravery
You may not know that, but organisations funding research are different in reputation.
In 2021 I was very academically brave and submitted a research proposal to the European Research Council – probably the most reputable research funding body in Europe.
It was a good proposal. It still didn't get funded.
Am I upset? Yes, a bit. But I know that I, and my team, did an outstanding job of writing it, and we can scale the work we put in it – after all, writing this proposal took two months straight and is the culmination of close to fifteen years of research.
It was courageous even to apply.
Teaching
I liked my teaching this year.
At the beginning of 2021, all teaching had to be recorded – and it made me get a bit more confident recording video.
I had dual delivery in the Autumn – face–to–look and Zoom. It was great to see so many eager faces again.
Oh, and my two Master's students who did their dissertations with me got the highest marks.
The Money Principle is a hot site
Here is something you didn't know: last summer I was approached with an offer to buy The Money Principle. It was flattering because the offer was for my writing – not surprising since I have been coming at it mainly as a writer.
We decided not to sell, but the offer was a positive signal – The Money Principle is a helpful site, and with a bit of technical work done, it can become one of the leaders in personal finance.
Made a start on the online business
Yes, I started this one by joining mentoring groups, learning, and doing the preparatory work.
God willing, next year, I will be launching the business and striding towards my dream.
Personal stuff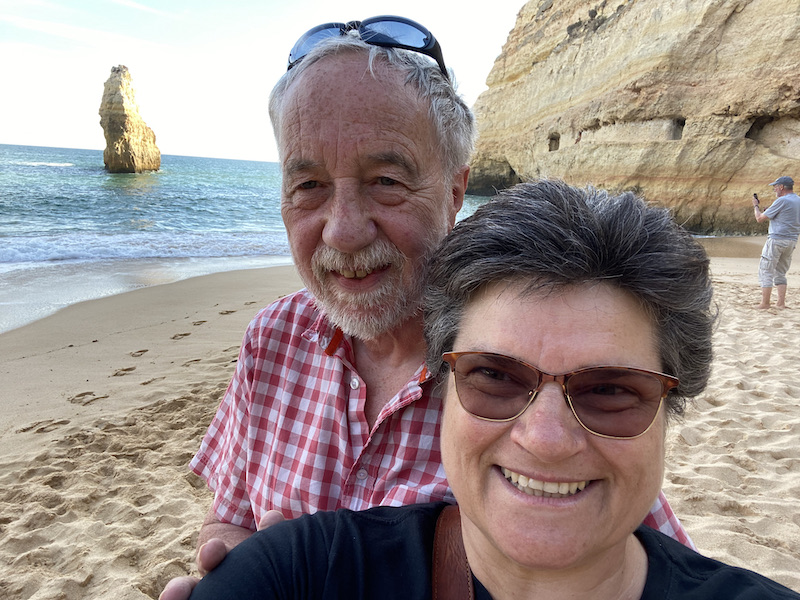 Not travelling overseas, for work or pleasure, meant that we put extra effort into having breaks in the UK with our sons. Going away with three grown-up sons was an excellent opportunity to reconnect and get to know each other again.
John and I managed to have two weeks in the sun in Portugal. We enjoyed it so much that we thought about doing something more regular there, like buying a property.
Our oldest son was promoted at work, and it seems he is 'taking off' – another promotion is lurking on the side-lines.
Here is what didn't go very well
Fitness and health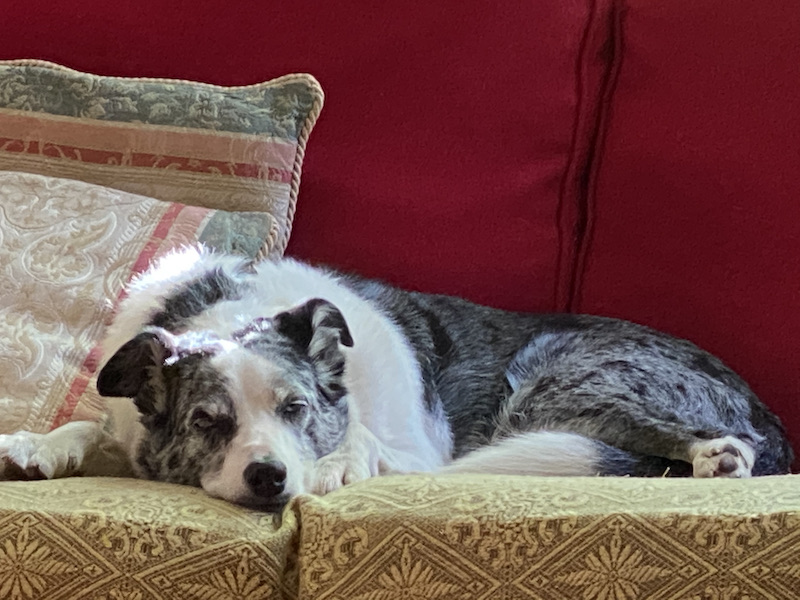 Regretfully my fitness took a bit of a hit last year – somehow, I lost focus on that.
Loss of fitness means weight gain and …
Not good.
(As you can see, both Suzy the Dog and I will have to change our ways because she is my partner in crime.)
Escapism
Still struggling with the meaning of my life. (No, I am not having a mid-life crisis, the world has got messed up.)
I am not ready to 'smoke my cigarettes' yet and throw the towel, but in 2021 I have been escaping mainly in novels. Being part of an imaginary world is better than facing life without meaning.
At least I am not drinking.
My words for 2022
My words for 2022 are:
Health and Wealth
I know that I have had such words in the past, but it is time to revisit them.
How has your year been? What are your words for the year?