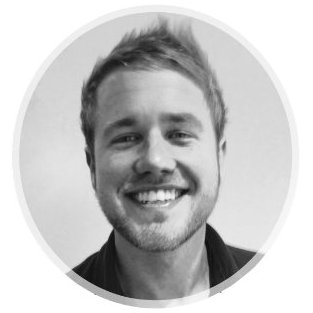 Editor's note:
You have already noticed that the ranks of the self-employed are swelling rapidly. We can debate whether this is the new revolution and whether it liberates the workers of the 21st century or not.
Still, moving towards a mass self-employment demands a complete change in which people, lenders and society organise their resources (here, I mean money mostly). One area where self-employment could have serious implications if borrowing to buy a house. There are lenders that have started to offer mortgages for self-employed people but the jury is still out as to accessibility and rules.
When in doubt, ask someone who knows their stuff!
This is what I've learned, sometimes the hard way, throughout my fifty odd years.
This is why I got in touch with Pete Mugleston, a Financial Advisor with Online Mortgage Advisor, and asked him six questions I believe bring some clarity to the matter. He was generous enough to reply.
Here is my interview with Pete. Enjoy!
Q1: In an interview I read a quote by a self-employed person stating that 'trying to get a mortgage was like taking a punishment for building a successful business'. How much truth, in your opinion, is in this statement?
I agree that many self-employed borrowers have trouble finding a mortgage and sympathise with any that do; however this is often because they look in the wrong place!
There is a common misconception across the industry that self-employed borrowers struggle to obtain mortgages, which is a belief not limited to just the general public – we come across hundreds of would-be borrowers who have been given bad advice by brokers that are not experienced in handling such enquiries. These are the same borrowers that the specialist brokers we train and work with are able to place with a lender who offers mortgages for self-employed.
The main problem is that, sadly, not all brokers are aware of what's possible when it comes to mortgages for self-employed despite broadcasting the fact they are 'whole of market' – simply put, there's little point in having access to all the lenders if you don't know their criteria!
Anyone running a successful business can borrow up to 5x their income, so long as they have been trading for longer than 12 months, up to 95% loan to value with clean credit; or 4x income up to 85% LTV with some adverse credit. If they are sole traders or in a partnership this figure is based on net profit, with company directors mortgages the lenders will base it on salary and dividends drawn, or potentially also factoring in the share of retained profits depending on the lender.
I underline successful, because many borrowers feel entitled to mortgages when perhaps they are looking to stretch the boundaries of what is responsible lending a bit too far. The issue many self-employed borrowers have is that they declare a turnover large enough to afford the mortgage they need, but then write off expenses which reduce this net profit figure down below the level required.
Gone are the days of self-certified mortgages and you can no longer have the best of both worlds – a decision needs to be made whether to pay less tax or borrow more.
Q2: In theory, self-employed people qualify for the same mortgage deals as employed people. How easy (or hard) is this in practice?
It is certainly more difficult, as the type of income and the values lenders use to calculate affordability is often hard to ascertain, and every bank is different in terms of what they want as evidence, what figures they use, how many years trading are required etc. As a borrower trying to find a lender on their own I'd say this is a daunting and seemingly impossible task, which is why brokers exist – and they really need to know their stuff.
Every bank will accept an employed borrower and base lending on their basic salary, but not every bank will accept someone self-employed for 12 months; or someone who has had a better year and wants to borrow based on their most recent years' profits; or a ltd company director looking to borrow based on profits retained in their business, for example. I can certainly see why self-employed applicants can seem harder to place, but not impossible – there are specialist brokers out there who can help!
Q3: What are the main points of the Mortgage Market Review and what effects this has on mortgages for self-employed?
Mortgage Market Review has brought regulation up to date across a number of disciplines, and has been a popular subject in the media since its introduction so I don't want to cover old ground too much!
One of the biggest changes has been an increase in expectation of lenders to establish affordability of applicants. The impact this has had on the self-employed is very much the same as employed applicants, where income and outgoings are more closely monitored, with lenders often requesting sight of bank statements to check account conduct and establish net disposable income.
Q4: What do self-employed people need to get a mortgage?
They will need to have traded for 12 months minimum (with the exception of some professionals such as doctors, where some lenders will allow them to trade a for shorter time). To evidence this they will need their self-assessment return from HMRC, known as an SA302, with some lenders also requesting actual finalised accounts, and typically the last 3 months business and personal bank accounts.
Q5: How can self-employed people improve their chances for getting a mortgage?
Like any borrower, keeping up to date on all credit agreements is paramount, as is maintaining good bank account conduct. The self-employed will need to consider when and what they want to borrow in advance of completing their end of year accounts and declaring their expenses / deciding how much dividend to pay out. It would be prudent to consult a mortgage broker to determine borrowing levels at this time, especially before finding a house and making an offer!
Q6: If you had to give three pieces of advice to self-employed people on how to get a mortgage, what would these be?
1) Consider when and what you want to borrow in advance of finalising your end of year accounts.
2) If you run a cash business, make sure you're paying it into the bank so there is an audit trail. Declaring the money at the end of the year may not be enough, as lenders like to check credits going into accounts are consistent with the income declared, especially since MMR.
3) Find the right broker! The market is so diverse when it comes to self-employed criteria it is even more important you use someone who really knows their stuff. It's common to be declined by your bank or struggle with some brokers, and it doesn't mean you can't get one. Google your circumstance and find someone who helps people in your situation!