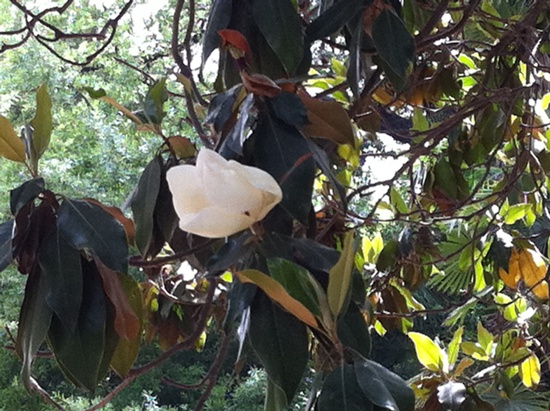 Are you one of the people out there who thinks that personal finance can be rather 'samey' and, let's face it, boring?
If you are, I'd agree with you – after all, there is so much within a specific area that people can write about.
In this, personal finance is not alone or unique: most songs are about love which means that girl/boy meets a girl/boy and/or girl/boy loses a girl/boy.
Life is not like that in love or money; it has depth and colour; it is full of meaning and surprises.
And this edition of the Carnival of Money Pros we are hosting is an illustration of that.
It contains a wealth of information on a large number of topics in personal finance; there is passion, intelligent discussion, useful information, moral position and entertaining writing.
Not all in the same place.
Please sample what is on offer and when you enjoy it just delve in! Learn and do, and may win the Game of Wealth. We are here to help.
Here are this week's entries:
Debt Guru @ Debt Free Blog writes College Finance: Cheaper Alternatives to Traditional Secondary Education – College a little too expensive? Here are several alternatives to college one may want to first consider before taking on crushing student debt.
Lauren @ L Bee and the Money Tree writes Goals for 2014 (and 500 words on my feelings…) – You may be thinking, "But January is almost over, why are you doing your goals now?" Well, because I wanted to take a few weeks to reflect on what I want for myself, and why.
Wayne @ Young Family Finance writes Preparing For Another Tax Season – It's tax season! Don't fret – here's what you need to do to prepare for this year's tax filing.
Crystal @ Budgeting in the Fun Stuff writes Do I Have to Send a 1099-Misc? – I am not a tax expert and this is not advice. Don't even take it as a suggestion for your own taxes; this is my experience with it.
Wayne @ Young Family Finance writes Sports Gambling: A Thing of the Past or the Future? – I've never been much a gambler myself, but it doesn't mean that I am completely ignorant of the trends and happenings when it comes to betting. I will admit that much of my exposure to betting, especially sports betting comes from friends or hollywood. I remember growing up and seeing people on TV bet on games through an individual person at a bar.
Mike @ Personal Finance Journey writes A generational approach to College Student Debt – An infographic showing how college debt has affected entire generations of Americans and how your debt can affect your kids.
Don @ Money Reasons writes I think the MyRA will be a poor investment option – Read my reasoning why the myRA is a poor if not horrible investment option and instead young workers should start in a Roth IRA
Don @ MoneySmartGuides writes How To Become Wealthy – Do you want to know how to become wealthy? Then you've come to the right place. There are just two thing you need to focus on in order to becoming wealthy.
Mr. Frenzy @ Frenzied Finances writes Couponing and Grouponing: All About Groupon – When it comes to saving money, it's hard to beat the discounts you receive with coupons. And in the world of coupons, no company stands out like Groupon.
Bargain Babe @ BargainBabe.com writes How I Negotiated 46% Off A Tailor Job – My Mom often asks me how I successfully negotiate the price of anything. She's read my tips for haggling and my additional negotiating tips, but she can't seem to make them work for her.
Luke @ Learn Bonds writes Why Treasury Rates Are Falling Again – This, like the earlier situation in Europe, could help financial markets in the United States.
Corey @ 20s Finances writes Roth IRA Withdrawal Rules – As I mentioned briefly in the Roth IRA Comprehensive Guide, there are several unique rules for withdrawing money from your Roth IRA. If you are considering using a Roth IRA OR don't know what a Roth IRA is, I recommend you go to the guide and read through it to get a better understanding of it before getting into the details of withdrawing money from a Roth IRA.
Hank @ Money Q&A writes How To Launch An Online Business On A Budget – Here are five tips to help you keep your own costs down as you build and launch your online business on a budget. When you're launching a new online business, it's tempting to spend a lot of money getting it going. Don't do that!
Rich @ Growing Money Smart writes My Way of Analyzing Stocks – This is my way of analyzing stocks when I consider in invest in the stock market.
Lindy @ Minting Nickels writes 9 Clever Savings for Cash Strapped Businesses – It's a tough, tough world, you know – and for small businesses times are lean.
Jacob @ AllPersonalFinance writes How to budget and improve your finances – Trying to budget can often be a frustrating task. Maybe you've tried budgeting in the past but somehow you never seem to be able to keep it up? If you're looking to improve your finances, the budgeting tips below will help. You'll find some more unusual tips, along with a few simple and effective ways…
Lauren @ L Bee and the Money Tree writes Taxes for the Self-Employed – Taxes for the self employed are complicated, no doubt about it. Here we outline the key differences between taxes as an employee, and taxes as a business owener or freelancer.
CAPI @ Creating a Passive Income writes College Student Debt – College is a definitely a challenge for both your academic resolve and your wallet. Many graduates go through four years of grueling studies and enter a questionable job market. Today, there is another hardship added to the mix: exorbitant student loan debt. Graduates are now facing the harsh real world with the burden of heavy debt.
Eva Baker @ TeensGotCents writes How I Chose My Major – Guest post by brokeGIRLrich! – So excited to feature Mel of brokeGIRLrich. She has paid off an amazing amount of student loan debt and shares, "How I Chose My Major".
Suba @ Broke Professionals writes How to Cope Up with Socially Obligated Spending – Do you do socially obligated spending? Read more to find out if you do!
Roger the Amateur Financier @ The Amateur Financier writes Of Debt, The Secondary Debt Market and the Rolling Jubilee – A discussion of the secondary debt market and the Rolling Jubilee, an attempt by the Strike Debt Organization to eliminate debt, particularly medical debt.
Kyle @ The Penny Hoarder writes How to Get Free Money – These 16 Companies Will Give You $2,008.40 – Need some free cash? We've put together a list of 16 companies that are giving away free money. You can make an easy $2,008.40 in just a couple of hours.
IMB @ Investing Money writes Investing in Crowdfunding – There is a new investing strategy that is sweeping across the world. It is called crowdfunding – is this kind of strategy for you? Read here.
Cat Alford @ Budget Blonde writes Pregnant During Winter? Here Are Some Money Tips! – If you are pregnant during winter, here are there tips for how to save money on maternity clothes and baby items!
Ted Jenkin @ Your Smart Money Moves writes 5 Tax Tips Before You File – It's the beginning of February and your tax documents will be piling up by the day as a new mail from your mortgage companies, banks, and investment companies…
Maria @ The Money Principle writes Poverty is such a waste – Poverty is hard to live through; it is also such a waste!
SBB @ Simple Budget Blog writes Budgeting Your International Travel – From passports to money exchanges, here are some tips to prepare your budget for international travel.
Dominique Brown @ YourFinancesSimplified writes The High Cost of Being Poor Under Dodd-Frank – Officially dubbed the Dodd-Frank Wall Street Reform and Consumer Protection Act and touted as protecting the public from the big bad banks…
Crystal @ Married (with Debt) writes My Net Worth Progress – With the end of the year passing, it was time to record my net worth. I only record the ending value for the year, though I do look at what the value is during the year.
JC @ Passive-Income-Pursuit writes 2014 Goals – I like to set goals to help me focus throughout the year and make sure I improve on the areas I want to improve on. The key is to make sure you set measurable goals with set deadlines.
Michael Kitces @ writes Can We Really Measure Risk Tolerance Or Does It Swing Too Wildly With Market Volatility? – Recent research finds that it's a good idea for any investor to get an objective measurement of their risk tolerance – a crucial step to make sure you're not overly optimistic, or pessimistic, about your portfolio!
Michael Kitces @ Nerd's Eye View writes Can We Really Measure Risk Tolerance Or Does It Swing Too Wildly With Market Volatility? – Recent research finds that it's a good idea for any investor to get an objective measurement of their risk tolerance – a crucial step to make sure you're not overly optimistic, or pessimistic, about your portfolio!
Karen @ MakintheBacon writes When Quitting Is an Option and How it Cost Me $400 – I cut my losses by dropping a course, but I have to pay $400 for it
Charles @ Getting A Rich Life writes Top 5 Dividend Stocks For 2014 – These 5 high yielding dividend stocks can help you ride out any market turmoil.
Sustainable PF @ Sustainable Personal Finance writes 3 Times it Makes Sense to Pay Someone Else to Do Something For You – Just because you can do something does not mean that you should. Here are 3 times it makes sense to pay someone else to do something for you:
Jason @ The Money Makers writes Zimmerman Wins Lottery: A Prank, but What Are the Real Odds of Winning? – Satirical reports regarding George Zimmerman have been misconstrued as factual by several media outlets, which have led to the belief that the man who killed Trayvon Martin is now a multimillionaire due to a lucky lottery ticket.
Alexa @ Defeat Our Debt writes How Does Non Profit Credit Counseling Work? – Do you think credit counseling would help with your debt pay off plan. If so, you are probably wondering how non profit credit counseling works.
Alexa @ Single Moms Income writes Stop Comparing Yourself to Other People – At one point or another we compare ourselves to others and feel inadequate. To find true happiness you need to stop comparing yourself to other people.
Natalie @ Debt and the Girl writes My Favorite (Cheap) Party Foods – Oh, delicious food! Why are you so tempting to eat? There are just too many crazy good party foods on the market today. Some are more expensive than others. I am a big lover of all things tasty in the food world but saving money is great too.
Larry @ KrantCents writes Would a Countdown Clock Make You More Productive? – As often as I watch sports, I sometimes forget that the clock which counts down to zero as the game continues. Does this create urgency amongst the players to perform? Perhaps, we need a countdown clock for every day of our lives to motivate us!
Holly @ Club Thrifty writes Park Avenue and the One Percent – As many of you probably know, Holly and I like to watch documentaries. And that's because we are freakin' nerds. When you are living without cable television, you tend to watch whatever you can find. Sue me.
Monica @ Monica On Money writes How To Save Money Even If You're Broke – If you are living paycheck to paycheck and struggling to save any money, here is an idea to start saving money, starting with just $1. You do not need to save hundreds of dollars each month to make progress.
Aaron @ Aaron Hung writes Protecting Your Money in 2014 – Most investors concentrate on one thing; their returns. It makes sense of course but the fact is that it is easy to get obsessed with ROI and percentage points.
Justin @ Edward Antrobus writes 3 Lame Excuses for not Investing in a 401(k) – There are plenty of justifications that people use for neglecting to invest in an available 401(k) but, frankly, very few of them are all that good. We've put together a list of 3 of the lamest excuses that we know for not stashing money into this excellent retirement account option.
Marissa @ Thirty Six Months writes Making Your Income Go Further – If you are on minimum wage or a low-paying salary and are struggling to make ends meet, or finding it a challenge to afford any of life's little luxuries, you might need to think about how you can be smarter with your money.
Marissa @ Finance Triggers writes Five simple steps to increase your disposable income in 2014 – January can be one of the most stressful months of the year, especially with financial worries following the festive period's expensive outlays. So here are five simple steps to increase your disposable income in 2014.
Sam @ The New Business Blog writes The Essentials of Digital Marketing for Small Business – Digital marketing is a very cost-effective tool for small business owners with a high ROI that beats most any of the traditional marketing forms.
Katie @ IRA Basics writes The Secret of Saving for Your First Deposit – Are you ready to become a homeowner and do not fancy a no-deposit home loan? Then the biggest obstacle standing in your way is the first deposit or down payment.
Bob @ Dwindling Debt writes Social Security and Part-time Income. What you should know – These days more Americans than ever before are going to be working past the traditional age of retirement. A recent Wells Fargo study of 1000 middle-class Americans showed that nearly 34% of them believe that they're going to have to work until they reach the tender age of 80 years old.
Lily @ Paying Debt Down writes Top 2014 Money-Saving Tips – With 2013 coming to a close many people are looking towards 2014 and finally becoming financially independent. The fact is however that while 34% of us set financial goals, only 8% of us actually reach them, at least according to a study published in the Journal of Clinical Psychology that was done by the University of Scranton.
Daniel @ Make Money Make Cents writes These 5 habits may change your financial life – Every year it is proven that most New Year's resolutions are not kept, mainly because most of them are simply aimed too high.
Oscar @ Money is the Root writes Look at your Credit from a Lenders point of View – If you are keen on improving your credit in 2014 one of the best ways to do it is to look at your finances from a lender's point of view.
Jay @ Daily Fuel Economy Tip writes Tips for Lowering your Gasoline Costs – While gasoline costs across the country have stabilized and, incredibly, even gone down a bit in the last few months, gas is still over $3 dollars a in most states and close to $4 a gallon in some.
Danielle @ Saving Without a Budget writes 50 Tips to Improve Your Financial Health in 2014 – Part Two – We have 10 more tips that will help you to clean up your financial act this year and help you to meet all of your financial goals.
Matt @ Budget Snob writes The Good news about your Credit Score – Whether it is the interest you pay on your mortgage, your ability to get a car loan or being able to get a credit card with an excellent APR, your credit score, and making sure that it is a good one, is vital.
Jack @ Money Saving Ethics writes What is the best way to return a gift that was purchased online? – International shipping company FedEx recently released a survey that showed that nearly a third of all Americans are going to be going back and returning at least one gift this year that they purchased or received from an online retailer
Amy @ Money Mishaps writes How to meet your 2014 Retirement Goals – If you are among the millions of Americans that made a resolution this year, what we would like is that you become the 8% that actually reach your goals and keep your resolutions.
Lenny @ Best Money Saving Blog writes Prepare yourself for Small Business Success in 2014 – as a small business owner, preparing yourself for success is something that should never stop. The thing is, there's really not much of a difference between the end of one year and the beginning of the next.
Hadley @ Epic Finances writes Financial Advice for Keeping Your Business Afloat – Sitting down and managing your finances and accounts is never going to be something you look forward to. However, it is essential for keeping your company afloat and keeping heaps of debt at bay.
Andrea @ So Over This writes Improving Your Credit as a Single Parent – Regardless of whether you are divorced or have never been married, being a single parent can have a significant impact on your personal finances.
Jerry @ Repaid.org writes 4 Everyday Fees That Could Be Keeping You in Debt – Know how much banks collected in overdraft fees in 2012? $32 BILLION. Read up on these and other fees that could be keeping you in debt.
Justin @ Root of Good @ Root of Good writes Reaching the Summit of Financial Independence – Reaching financial independence is a big goal that takes a long time to achieve. Find out how you can enjoy the benefits of wealth along the path to the top of the summit.
Joshua Rodriguez @ CNA Finance writes What We Should Learn From The Down Stock Markets – In this post, Joshua talks about the great investment year 2013 was and how that changed in early 2014.
Emily @ Evolving Personal Finance writes Do You Support More Openness About Finances? – I think we would all be better off if we discussed money more openly, particularly our salaries and strategies.
SFB @ Simple Finance Blog writes How Much To Tip And To Whom – Tips on How Much To Tip And To Whom
Christopher @ This That and The MBA writes How to Create an Efficient Business Plan – Writing a business plan is a daunting task, but one that is essential. A well-written business plan can mean the difference between success and failure, according to Rohit Arora, a contributing writer for Fox Small Business Center.
Taylor @ Motive Finance writes How Much of Your Monthly Income Should Go toward a Car? – In most cases, it's best to spend no more than 20% of your monthly income on transportation in general, including not just any car payments but insurance, fuel, maintenance, and even parking.
Raquel @ Practical Cents writes Three Practical Ways we Saved $520 per Month Last Year – How I cut back expenses in three areas of my budget and used that savings to pay off debt
Gary @ MCI123 writes Types of Car Insurance Coverage – Ever wonder what every type of car insurance coverage on your policy actually protects you against? Maybe you are unsure of the details of GAP, personal injury, comprehensive, or collision coverage? Check out our comprehensive guide to learn about the different types of policy add-ons and what they means.
May @ Messy Money writes The HELOC Headlock – HELOC stands for home equity line of credit and it is a revolving line of credit that is secured against the equity in our home. There are some advantages to borrowing with a HELOC but there are a number of drawbacks as well.
Jon Haver @ Pay My Student Loans writes Financial Aid for Disabled Student – Going to college is a rewarding experience. Often, the more rewarding an experience is, the more costly it is. The United States, though, is filled with opportunities. Scholarships and grants are available to make higher education more affordable and available to everyone, including those with disabilities.
Jeremy @ Modest Money writes The Real Secret to Rewards Credit Cards – Before applying for a credit card, read our exclusive tips about maximizing rewards credit cards. Learn how to find the best card and get the most rewards.
Mr.CBB @ canadian budget binder writes What is a high net worth? – f you believe you have a high net worth that means you have likely achieved many of the goals you have set out for yourself financially. That's great.
Jon @ Our Fine Adventure writes Appreciating Normal – When we had a mold problem in our apartment, it forced us to make all types of arrangements while it got fixed. It helped us to re-focus on the important things in life, which are often the simple things we never learn to fully appreciate.
Miss T. @ Prairie Eco Thrifter writes Limiting the Financial Danger of a Data Breach – As a result of the PlayStation breach, I began changing the way I use my credit and debit cards, and my bank accounts, so that I could limit the difficulties associated with breaches of this nature.
Little House @ Little House in the Valley writes Alternatives to Renting Forever – knowing that I need a paid-off property by the time I retire, I need to start making a plan…NOW. Talking to others in a similar situation and rolling around a few other ideas in my head, I've put together some alternatives to the dreaded "renting forever" situation that I'm in:
Marvin @ Brick By Brick Investing writes The Circle of Wealth – A detailed analysis of why making more money generally will not improve your financial situation.
Mark Ross @ Money Saving Dude writes Book Review: The Millionaire Next Door – The Millionaire Next Door is considered by most as one of the greatest personal finance book ever written, so if you haven't read it yet, then you're missing out some great stuff. The authors of the book did a great job in giving their readers a good dose of valuable financial lessons, to know more about what the book is about and if it's the right book for you to read, feel free to read my review of it on Money Saving Dude.
Pauline @ Savvy Scot writes Costs of moving abroad – 10 things to remember – Here are 10 costs of moving abroad which you may incur, but might forget to think about (we were guilty of overlooking many).
Pauline @ Make Money Your Way writes How to Set Rates for Your Side Hustle – Harry talks about how to set your freelance and side hustle rates when you get started working on your own.
Pauline @ Make Money Your Way writes How to Set Rates for Your Side Hustle – Harry talks about how to set your freelance and side hustle rates when you get started working on your own.
Pauline @ Reach Financial Independence writes Your Financial Priorities: What should be prioritized before buying a house? – Kevin reviews what you should think about before buying a property.
Mario @ Debt BLAG writes Don't forget to take the student loan interest deduction when you file your taxes – The student loan interest deduction lets you deduct interest you paid on qualifying loans, with a few eligibility limits; don't miss out!
Jacob @ Cash Cow Couple writes Barclaycard Arrival – If you are looking to travel on the cheap, take advantage of the free money available from card bonuses!
Gabe @ Accounting Plus writes Accountant Tips for Taxes – Tax season is just around the corner, so make sure to file your return properly.
Gretchen @ Retired by 40! writes January Budget Update – Confusion Everywhere! – Confusion everywhere pretty much describes out month when it came to our budget…..
Harry Campbell @ Your PF Pro writes TurboTax 2013 Review and Premier Edition Giveaway – I'm a big proponent of do it yourself financial solutions and when it comes to taxes my feelings are no different. CPA's and tax professionals are expensive and they probably don't make sense for about 90% of us. Even though our tax system is pretty insane and convoluted, as long as you understand the basics online tax software can make your life a lot easier and save you some money. If you can answer simple questions about your life and enter a few financial data points, you have the a
Harry Campbell @ The Four Hour Work Day writes How Much is Your Time Worth? – When I was young, my dad's favorite line to get me to do something that he didn't want to do was, "You're young, your time isn't worth as much as mine." And back then he was right, my time wasn't worth much as a kid and my dad obviously thought his was. As I grew older though, I started taking on more and more responsibilities and trying to fit in additional stuff on my plate. In college, I worked a few odd jobs here and there, played intercollegiate volleyball and majored in ae