We are soaking in the sunshine on Skiathos after an interruption of three years. We are not only on Skiathos but we are staying at Zorbas Family House – John calls it our home from home.
We arrived late at night, enveloped in hugs and met with ice-cold beer and warm welcoming greetings.
Why do we come to Skiathos every year?
We come to Skiathos every year because it is our idea of heaven on earth.
Look at the view from our bedroom.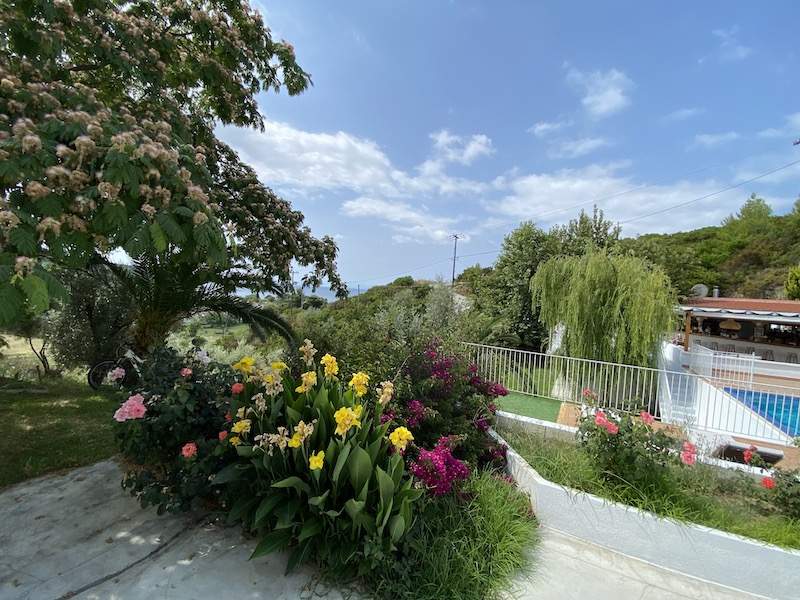 We have also become close friends with the owners of the place where we stay. More than friends – these people are family.
When you think about going to the same place every year, you think about boredom and sameness. What you may omit is that familiarity is comforting and avoids the initial stress of working out how things work and what is where.
As the sameness, Skiathos is a small island – not even 50 square kilometres – but it has over forty beaches. Some of them are spectacular, untouched by commercialisation, and can be reached only by boat.
I told you it is heaven.
Nearly forgot that the tomatoes are yummy.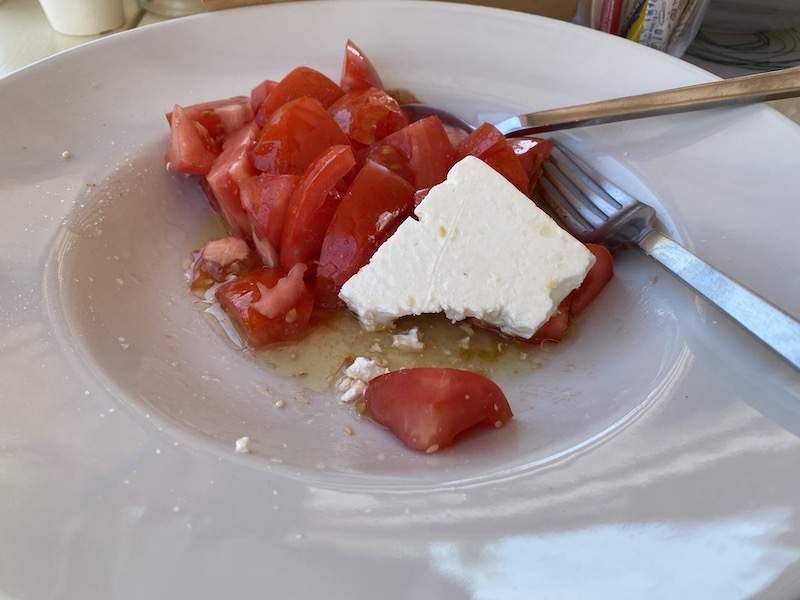 And that Angelos makes the best espresso martini in Europe.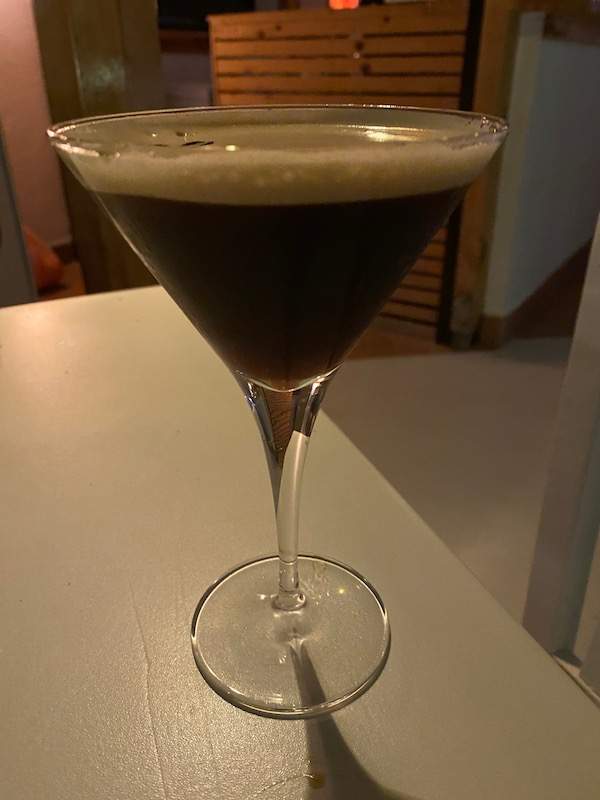 How much does paradise cost us?
You cannot put a price tag on paradise.
But seriously, it is not cheap.
What makes it a bit more expensive for us is that we always bring our youngest son with us. When we started coming here, he was a young teen. Now he is twenty-one and at university but we appreciate his company and I still hope this will translate into a nice old people's home one day.
Apart from travel (this is a bit more expensive this year) and accommodation (which is reasonable even though we rent two rooms), all expenses are flexible. We chose to eat at a nearby restaurant but we don't spend much on drinks. We have never drunk much and there is no reason to start on our summer holiday.
No, our annual visit to Skiathos is not cheap but you know my rule is to optimise spending rather than cut it mercilessly.
We value our time in the sun, building memories and experiencing the world.
Not living life and building memories with the people I love is not going to be something I regret one day.
***
Life over the last couple of years has been harsh, lonely, and fearful.
This is our version of bringing joy back into our lives.
You cannot beat the four S – sun, sand, sea, and smiles.
And the money we are spending? Hopefully, we will earn it manifold when we get back to Manchester healthy, happy, and filled with new dreams.