Happy New Year, money nerds!
(I know I am a bit late with the New Year vibe, but giving you some time to sobber up and get 'your mind on your money and money on your mind' was an easy choice.)
May 2022 be kinder and generous to you. May your troubles shrink, your bank balance expand, and your every minute brim with joy.
Yes, I wish great things for you because you are my friends. Still, I won't be a good friend if I were to stop at wishing, and not ask you to consider how you will make 2022 a year of progress.
Here is what I will be doing.
(Yes, I have started already though my year started a bit off-kilter – I had backache for a week which put a damper on my health mission. It is a minor setback, and I am working through it.)
First, I am not a great one for setting specific goals, and I have a sound reason for that.
See, I am a very goal-oriented person by nature and most of my life, I have known where I wish to be, how to get there and how to speed my journey. Sounds terrific, doesn't it? It is a bit like the saying 'there ain't no mountain high enough' was written with my life story in mind.
When I was younger, I thought this was the way to live, and I chased my goals with the determination of an alcoholic after her morning drink. Now I am wiser, and I know that getting where you wish to be is wonderful, but you must also enjoy the journey.
I moderate my natural affinity for an extraordinary focus on goals by refusing to set any. Instead, I have 'words for the year'.
Goals are like bright beacons; my words for the year are like a compass.
(If you a predisposed to meander through life, you may need to set some firm goals. At least, think about it and find your groove – I cannot know you as you know yourself if you let this knowledge flow.)
My words for 2022, set as part of my annual review, are
Health and Wealth
Now let me tell you how I intend to pursue them.
Health comes first
What is wrong with my health?
Not much so far. Yes, I have sporadic complaints of middle age, but my health is good.
Except that I put a bit of weight in the last twelve months, which does not bode well for my health long term.
I could set myself a specific weight loss goal, but, as you know, I don't set goals.
A sustained healthy weight results from a healthy lifestyle, not weight loss goals.
Hence, I am pursuing this by eating healthily and moving more.
I will be telling you more about eating healthy, especially about how to do that without breaking the bank throughout the year. Here are some simple rules I have already started to follow:
Eat less white stuff. Most white things we eat are processed or refined and are not very good. These also happen to be addictive; think sugar, for instance.
Eat more lean protein. Protein is good for us, and apparently, we need more of it when we age. What can I say?
Eat vegetarian as preference. I have thought that we eat far too much meat for some years now, especially red meat. We had no choice because all our sons are keen meat-eaters. Now, it is mostly only John and me, and we have decided to eat more vegetarian.
Eat when hungry, not when bored. I don't know about you, but most of my eating happens when I am bored or procrastinating. Hence, I am looking at other ways to alleviate boredom and aid procrastination.
Moving more used to be easy for me – I used to run marathons. Somehow, during the pandemic, I stopped moving so much. Here is how I am upping the level of exercise in my life:
Do yoga every morning. It can be only fifteen minutes, but it is vital to start the day right, and nothing beats stretching. I intend to increase the time and intensity of my yoga sessions because it offers what we need when ageing – strength and flexibility.
Dance class two times a week. There cannot be such thing as too much dancing in my life – I love it. My gym offers excellent dance classes, which I will attend on average three times per week.
Swim once or twice per week. I learned to swim late in life. Do you know why? Because I reckon swimming is a splendid exercise for a holistic workout.
Walk with Suzy the Dog. Having a dog is excellent for moving more.
Dance during breaks from work. I usually set my alarm to ring every hour when writing; otherwise, I risk backache and hunched shoulders. Five to ten minutes of dancing (or walking, weather permitting) is a great way to relax before getting back to it.
Incorporate exercise in my day. It simply means moving more at every opportunity.
Okay, this is it! My highway to health is about eating better and moving more.
I will let you know how this goes and the effects on my weight and health.
Wealth comes next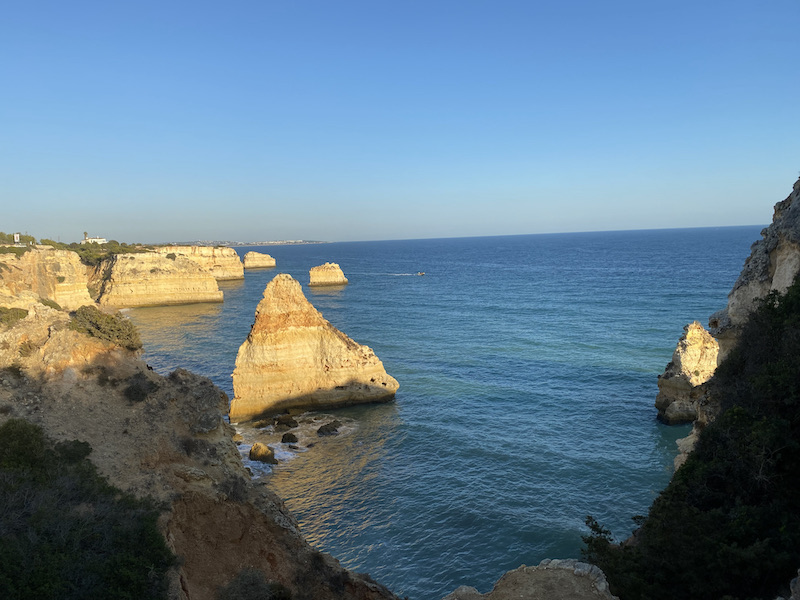 Let's face it: financially, we are better than most.
I am not bragging, just stating a fact, and given that we were on the brink of losing everything ten years ago, I am probably justified in taking some pride in that.
I am yet to complete and publish our Focus on Money inventory, but I can already say that:
(I will let you know more about that when I have finished my money inventory process.)
Still, in 2022 I want to grow our wealth by £100,000.
I know this sounds ambitious, but whenever I think about growing wealth, I think in terms of probability, not possibility.
Is this possible? Heck, yes?
Is it probable? I estimate that it is approximately 65% likely at this very moment. My challenge and focus are how to increase this probability.
Naturally, I will go into more detail later, but here are the main money-making avenues I intend to pursue:
Continue building my online business. I have been active in the online space for over ten years – the age of The Money Principle. And I have mainly approached this as a hobby/little side hustle. It is time to tackle it as a business which doesn't mean I would go corporate – I would rather be the wise friend who tells it as it is.
Write more books. Last year, I wrote a book guiding people through paying off debt and helping them avoid the drama, deprivation, and yo-yo debt patterns. The book is called 'Never Bet on Red: How to Pay off Debt and Live Debt Free' because I believe that staying in debt, in most cases, is a choice we make. It is as easy to choose to get out of debt. In 2022, I will write more books – some about money and some about other things.
Become a money mentor. I want to help people build true wealth and never worry about money again. I don't wish to become a money advisor, but by the end of the year, I want to be the best money mentor you trust. I am looking for ten people in debt to mentor for free.
Increase my visibility as a money maverick. I am often called an expert, but I never wanted to be one; I would rather be a money maverick. To increase my visibility in the sector, I intend to target mainstream media and new media.
Create a money mentoring programme. It relates to becoming a money mentor. I will start with a mentoring programme on how to pay off debt to lay the foundations.
There is much more to say here, but let us do it gradually over the year – I will share my highs and my lows, triumphs, and failures. You may choose to join me at any point in this journey.
And since I use a two-prong approach when building wealth – optimising spending and making money – I commit to spending only on necessities in 2022. It is another matter that I count spending time in the sun as a necessity (we have already booked two weeks on Skiathos and have paid for the flight).
Final thoughts
Yes, I will make this year count.
I will eat better, move more, make money doing what I love and spend only on necessities.
You, friends, will keep me accountable, right? I will tell you what I have been doing, where I am on my journey, what I have learned and what it meant for you.
Join me.
You can join The Money Principle community (see blue square to the right) – rest assured that your contact details would be treated with respect and confidentiality, and you won't miss anything.
Let us make this year count!