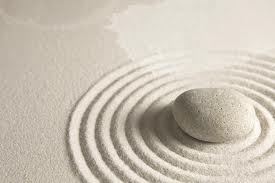 Who out there is old enough to remember a very funny advert about, if I remember right, Australian beer? There is this guy jumping up and down the street and laughing, there was the impression of heat – probably the only thing that made one think about beer. Then a catholic priest appears; the guy approaches him, smiles and says:
'Padre, I spent last night with two blond, beautiful, nymphomaniac twins!'
'If you want to confess, come to church, my son. Why are you telling me this here?' – replies the priest.
'Because I am telling everybody!' – shouts the guy grinning from ear to ear.
Well, I am in a similar situation tonight. No, it is not nymphomaniac twins; it is so much more exciting than that (gosh, I have become a nerd).
Today, The Money Principle made it on the TotallyMoney Top Blog Awards – as one of five Mighty Sites that are 'making waves in the popularity stakes'.
Thank you so much, guys. We are touched, excited and surprised.
And of course a fat, big thank you goes to our readers – without you, rocking the popularity stakes won't be possible.