I may have mentioned that I am in Chile at the moment for work. Today marks the end of a very intense and intensive week. Exhausting as this trip has been, for me it is also 'a dream come true'. Wanderlust for Latin America has been my faithful companion for over three decades now. It started with my older sister throwing a thin book at me and saying:
'I just bought this and can't read it. Go on and see what you are going to make of it.'
I opened the book and read:
One Hundred Years of Solitude by Gabriel Garcia Marquez
I continued reading and couldn't stop; no need to mention that after that I read all that Marquez had written; what he continued to write and expanded to other Latin American writers. This reading obsession spread to magical realism in all its forms regardless of geography (the Russians have some good examples of it). With it came the longing for Latin America.
Today it was clear that it is 'dreams' rather than 'a dream'. As a treat, several colleagues and I visited the Santa Rita Winery which is about an hour drive away from Santiago. Priceless: coming from good peasant stock, as I sometimes joke, my grandfather had vineyards in Bulgaria and made his wine; so wine is in my soul.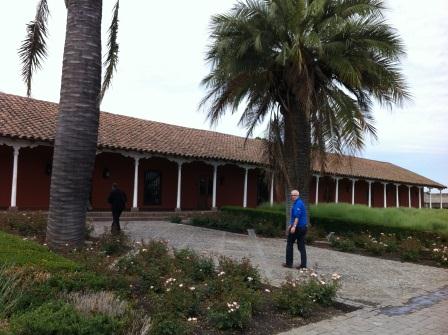 This winery was started in the nineteenth century by a wealthy Chilean banker; it was not so much a business as a retreat from the hustle of his urbane life. He bought a hacienda, kept the peasants and their arrangements on, but created an impressive park (more like a botanical garden, really) and built a splendid summer house. Look at the pictures; wouldn't you like to live here? I know I would. I could see myself walking/running amongst the trees, gazing at the water-features, relaxing and thinking. Then going back to the house and writing with a cup of coffee at my side. I could see my family around me and feel the calm and harmony that the place emitted.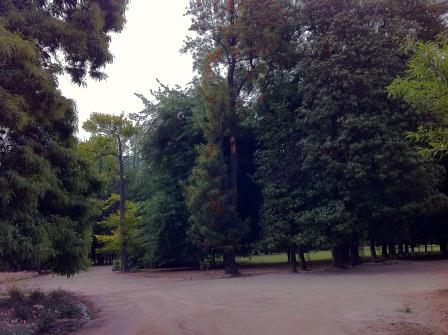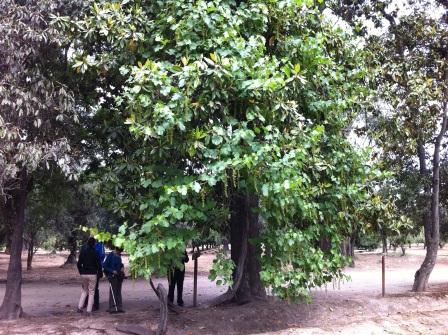 After the walk we visited the cellars. Never seen so much wine in my life!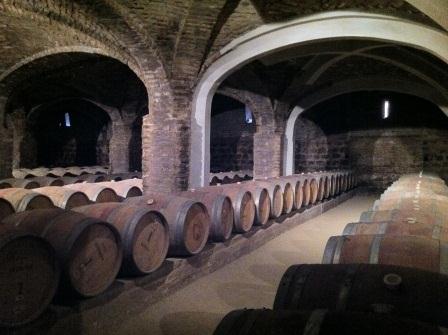 Then it was time to do some wine tasting. I took to it like 'a duck to water' – my nose has always been impressive, now it turned out to be useful. Poetic phrases were chasing each other around my head and some even found their way out. How about this:
'This wine smells like the promise of dark and deep passion.' (about Carmener)
'If the Carmener was like a passionate affair this wine is like the fluttering of first attraction and love.' (about Triple C).
When I tasted the third wine, Casa Real, there were no words that could express the beauty of it.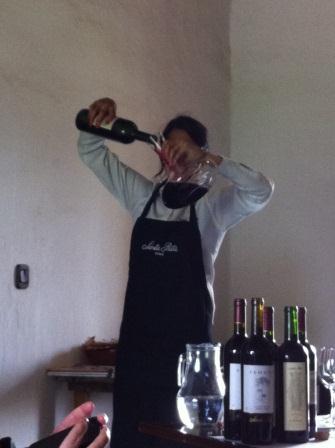 It was love at first taste. I had to have a bottle; and I wanted this bottle not for an occasion, there is always Malbec for that, but to share with John. I just could not go back home and miss the opportunity to share the divine bouquet and smooth taste of this Cabernet Sauvignon.
So I did; I bought a bottle of wine I mean. How much did I pay for it?
Today, for the first time in my life I paid £54 ($90) for a single bottle of wine.
Do I regret it? Not at all! I have always gone for quality and if I have to choose between having a bottle something else and a glass of Casa Real it will be Casa Real every time.
One of the conditions of the trip was that the 'experts' (yes, this includes me) will have a viaticum. Apparently, in Spanish 'viatico' means 'per diem' or a one off fixed payment for expenses. When I searched for 'viaticum' Wikipedia helpfully informed me that it is the last rights in Catholicism.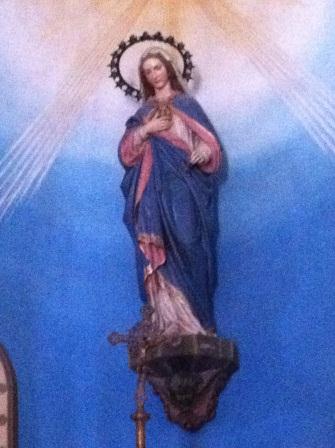 My hosts have been extremely generous and caring, so no one has given me my viaticum, 'my last rights' yet. I wonder whether John will 'read me the riot act', though. We shall see how this one pans out!
How much would you pay for a bottle of wine and why?