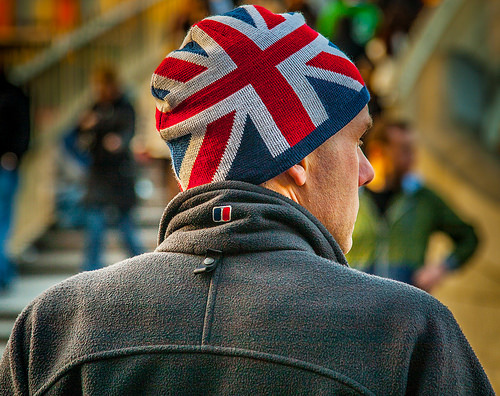 In the run up to the EU referendum, international property consultants Gerald Eve published a report warning of the potentially damaging impact of Brexit on the investment market. Commercial property investors were wary, treating both the economic and political environment with 'a substantial dose of caution'. As was the case with all other asset classes, 2016's first quarterly returns showed a notable dip in the property investment market.
Interest in commercial property from abroad took an estimated 40% nosedive when Britain returned a 'leave' vote in the EU referendum. The temporary fall was shown in UK-based property investment searches, as off-shore businesses were reported to feel "less confident about expanding into the UK."
Over half a year on, as shadow of Article 50 takes shape, are we closer to understanding how Britain's departure from the EU will affect international property investment?
What does Brexit mean for the international property investment market?
For British holiday-home owners, it was predicted that the likelihood of securing a mortgage abroad would be significantly slimmer once Britain left in the EU, and the rates of borrowing much higher.
Low cost housing and low mortgage rates across the continent have long tempted British buyers. Indeed, international mortgage brokers have typically been more favourable to first-time buyers than brokers in the UK. However, soon British citizens will no longer be residents of the EU, and banks will treat these home buyers with less favour.
Similarly, the minimum deposit required to qualify for a mortgage in France rockets from 20% to as much as 50% for non-EU citizens. That's a real problem considering the reduced spending power of the pound abroad. Given that British banks have further clamped down on mortgage lending to ex-pats, the market for Brits looking to invest in property overseas could become significantly more hostile.
It is this continued concern over the fate of the British economy that has thrown potential international property investments into disarray. Buyers are advised to secure the exchange rate before entering a transaction to "ensure an unexpected movement doesn't derail the deal or your ability to finance the property on an ongoing basis."
How does this affect international investment in UK property?
In January 2016, findings from a poll of property experts showed that nearly two thirds of respondents believed that a British withdrawal from the EU would have a negative impact on investment in UK property. For those in the industry, the internationally felt uncertainty over the new arrangements is the biggest concern.
With the period of uncertainty ahead, international buyers are more likely to give the UK and London markets a wide berth. Employees of foreign banks in the City of London are among those reported to be pulling out of deals after the Brexit vote as the future of foreign workers in the UK remains to be seen.
As international investors search for an alternative property haven, the US real estate market stands to benefit from Britain's loss. It has even been suggested that the vote triggered a collapse in the London property market, which then opened up opportunities for New York to reap the rewards.
One door closes another opens
Despite the fear and apparent short fallings, there have in fact been reports of an increased uptake in London property by overseas investors. Evidence of deals exchanged with international investors, continued interest in property from high net worth individuals, and purchases of prime City office buildings by overseas buyers highlight that London remains a key market for foreign capital.
This was credited initially to the tumbling value of the pound, making for a favourable exchange rate. In fact, with property values as much as 20% cheaper in US dollar terms, post-Brexit London was reported to be more attractive than ever to overseas property investors.
Following the exit vote, international property website ProperstarPro recorded a 50% spike in searches for property in London from Latin American and Middle Eastern investors, while Chinese investors out stripped the lot. "There is about £4.5bn of live equity targeting London from Hong Kong investors… It's the most activity we see from any international buyers," Chris Brett, head of international capital at CBRE, told the Financial Times.
Elsewhere, Britain's exit from the EU has opened up opportunities for other international property investors, cut off in 1975 owing to the introduction of EU tariffs and trade barriers. "Business people from NZ, Australia and India are looking at the great opportunity to business on a level playing field," says David Adams, managing director of John Taylor luxury real estate. Leaving the EU "makes London a great place to invest again," he concludes.
All this amounts to strong international investment following the EU referendum. The third quarter of 2016 saw international investors buy £4.9 billion worth of UK commercial property, the strongest level of investment recorded to date. This continued influx of international buyers underlines the fact that investment in UK property remains on a sound footing.
photo credit: infomatique GUESS WHERE HE IS FROM [ PHOTOGRAPHED AT THE HALFPENNY BRIDGE IN DUBLIN]-124969 via photopin (license)