This article is written by Rebecca Boden; professor in management accounting and Money Principle Master Extraordinaire.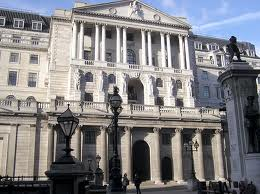 Have you ever wondered what happens to the money that you have in the bank? Disappointingly, they don't keep it in a giant sock under the bank's bed.
Banks make some of their profits by borrowing at a lower rate of interest than they lend at and keeping the difference. Most, if not all, current accounts pay no interest to the person who owns the money. And at the moment, bank deposit accounts (savings accounts) pay a very low rate of interest. This means that banks get to use our money for free or very cheaply. Unfortunately, our generosity to banks is not reciprocated: they lend the money that is in our bank accounts onto other people at quite high rates of interest.
Of course, banks also have to bear the risk that their borrowers will default – that is, not pay the money back. They mitigate this risk by giving people credit ratings – they judge how likely you are to default and adjust the interest rate up or down accordingly.
The banks' profit comes at the expense of the people who keep their money in them – who get a relatively poor rate of interest – and the individuals who borrow from them – who tend to have expensive loans. This has led to all kinds of creative solutions which attempt to cut out the banks altogether. You might be familiar with credit unions, where people in a community like a neighbourhood or a workplace get together to run their own borrowing and lending organisation. In the UK these tend to offer savings and borrowing opportunity to lower income people who might not otherwise have ready access to these facilities. Likewise, there are still a few traditional building societies around, formed by local communities to create financing opportunities to enable people to buy their own homes.
The internet has created new opportunities for a completely different sort of scheme to escape the banks. One of these is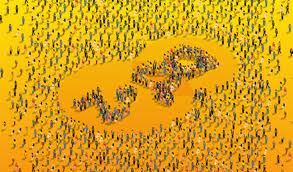 ZOPA – Zone of Possible Agreement. ZOPA is an online organisation which acts as an intermediary between individuals who want to borrow and/or lend money.
It works like this: lenders upload their money to the ZOPA website and create a lending offer – specifying what rates of interest they want to achieve and the sorts of individuals (classified by credit rating) they are willing to lend to. Borrowers apply to ZOPA, which then gets a credit rating on them so that it can match lenders to borrowers. Borrowers repay the money borrowed and the interest through ZOPA, which passes it on to the lender. So ZOPA acts like a clearinghouse, putting lenders and borrowers together.
Risk is obviously a big factor – unlike bank operations, if a borrower defaults the lender loses their money. ZOPA has a clever way around this. It puts together loans in packages of £10 from each lender. So if someone borrows £5000 for a new car, it means that 500 people have each lent them £10. If the borrower defaults, the maximum that any one person can lose is £10. ZOPA collects detailed information on default rates and make this available to lenders who can factor it into the decision-making on what interest rate to charge.
ZOPA makes its money by charging borrowers a modest loan application fee whilst lenders pay it a 1% service charge.
The beauty of this scheme is that it cuts out the bank middleman – meaning lenders and borrowers get a decent rate of interest. I've been investing money this way for the last eight months. To get the most out of the scheme you need to check your portfolio once every few days at least in order to make sure that you properly reinvest your cash as borrowers make repayments. Looking at my account today I see that I have someone in Cardiff, aged 28, who borrowed £2500 from me and 249 other people for "wedding expenses". The borrower is A-credit rated and borrowed the money over five years at a rate of 7.9%.  My expected rate of return from the loan is 6.1% after the ZOPA 1% fee and the default risk. That said (and fingers crossed) in my eight months I have never had a bad debt – and if this keeps up it means I'll net 6.9% and the borrower gets a lower rate than they would from the bank.
I have fun with ZOPA– it's interesting to manage my money closely and I enjoy reading the (anonymous) profiles of the people I have lent those tenners to. Plus there is the satisfaction that, together, my borrowers and I are doing the banks out of their profits.
And here is a good piece in  The Guardian on it.
*****************************************************
Note: I am going to try this one very soon. It seems perfect – making decent interest on one's savings, helping other people (some who will be considered high risk) and taking business away from the banks. Wow! – MN