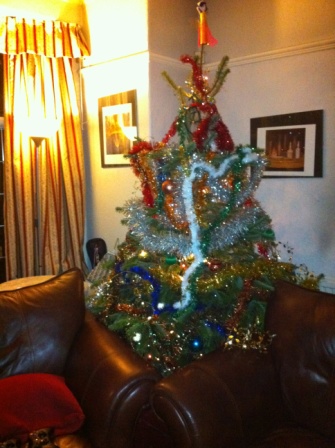 Today is Christmas Eve and we are all getting ready for tomorrow's festivities. We are almost ready although, as you can see from the picture, the presents are still not under the Christmas tree. We have been a bit distracted – our youngest son, and the only one at home at the moment, has got the flu and had really high temperature for two days. He is not a helpless toddler any longer; quite far from it, he is a strong, tall pre-teen. It still hurts to see your child in pain, to touch his burning brow and watch how much water he drinks. Thank goodness, today the fever has broken so he may be able to enjoy Christmas tomorrow.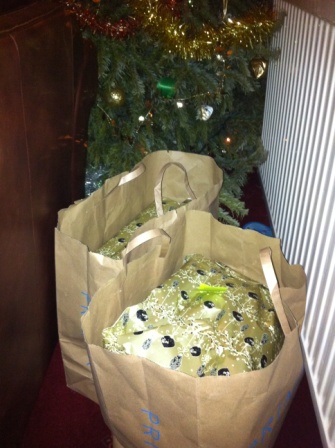 Despite all that, today we followed the Christmas Eve tradition in Bulgaria. By custom, Christmas Eve is the last day of pre-holiday fast. But fast doesn't mean that people have to go without! In fact, as a symbol of, and wish for, prosperity people prepare a number of vegetarian dishes – minimum of seven. Today, my sister and I have been having a 'jolly cooking day' and the result of our labour is on this picture: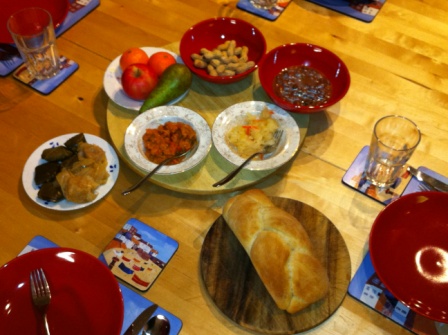 You can see stuffed vine leaves, stuffed cabbage leaves, aubergine dip, pickled cabbage, beans, roast monkey nuts, fruit and home-made bread (yeah, I do this baking thing). All was delicious and none is that difficult to cook – except the stuffed vine leaves and cabbage leaves are proper bother to fold (they are not a piece of art, I can tell you, but food is exempt from my aesthetic rules).
Talking about cooking, there is also this: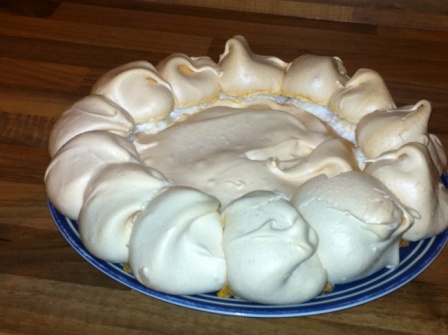 I know you can buy the base for Pavlova but it is so much fun to make it from scratch; this is my way to live an exciting live – I never know how it will turn out!
We are ready! Now time to relax, sit with Philip (our poorly son) and watch a some old movies on this new TV set of ours :).
Hope you all have a magical day tomorrow, full of love, laughter, wit, interesting conversation, great food and wonderful wine. Enjoy your lives and spending time with your loved ones – these moments are what makes the fabric of a live full of joy and wonder!
Merry Christmas to all my readers!