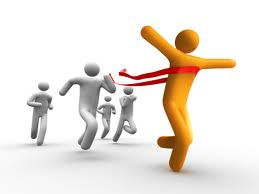 Lately I have been concentrating on thinking about the difference that mentality makes in all affairs of finance (well, other ones as well but this blog is about money). I am working on a test that will help place oneself on a continuum between 'positive' and 'negative' mentality; today was intending to post an exercise that goes some way towards moving you to the 'positive' side.
Then I started thinking about the headlines from the last several days and decided to do something entirely different and I hope that this will spice things around here a bit.
In my post 'Who holds the strings?' I said that '…we should stop asking whether there will be a global economic meltdown and start asking when there will be one'. Well, reading through the news lately, there are signs that this may be approaching faster than we may think. Greece is in turmoil, there are no ways to ensure that people pay their taxes (this will take some doing given that is a habit that has lasted for several centuries), pension reform is nowhere to be seen and all bets are that Greece will, sooner or later default. Italy's rating has been lowered; this means it is harder to borrow, harder to repay and it is too large an economy to be bailed out. Portugal and Spain, are somehow keeping out of the news but things are not good. As to the UK and the rest…well have a look at this.
To top it all, politicians seem to be totally at a loss. The British Prime Minister deleted the part of his party conference speech where he implied that the way to solve the economic crisis is to pay our credit cards off but this kind of statement still gives a pretty good idea of the level of ignorance, lack of awareness and distance from any kind of realism.
So, what I thought is that this is a good time to start the Money Principle Ideas Generator: a competition for the best ideas to deal and/or cope with financial trouble/situations. As any respectable competition this one carried a prize – £20 or equivalent if the winner is from overseas.
Today's Money Principle Ideas Generator consists of the following two questions:
1)      What are the three measures you would promote were you a World Leader, to prevent and/or alleviate a global economic meltdown?
2)      What are the three measures you would implement immediately to ensure that you and yours survive a global economic meltdown?
Rules: Each entrant is allowed one response. Responses have to be posted as replies to this post (I believe in openness and sharing of ideas). All entries will be judged by me and John on three main criteria: 1) how imaginative the measures are; 2) how realistic their implementation is; and 3) how easy it is for these to be applied by others. Sense of humour is always appreciated but silly entries are discouraged.
Deadlines: All entries have to be in by this coming Sunday (9th October) 23.59 GMT. The winner will be announced next Wednesday (12th October).
Go for it, my friends! I am very much looking forward to your entries.