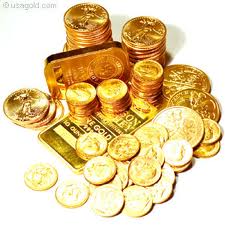 A couple of days ago I, for my shame, realised that my knowledge about the wealth situation in the UK still leaves much to be desired. Acting on this is rather important for the Money Principle since it builds on the realisation that there is not much personal in 'personal finance'.
So today I set out to educate myself. This is what I found.
According to a report of the Office for National Statistics, Wealth in Great Britain: main results from the wealth and assets survey 2006/2008 the average wealth picture by age group looked approximately like this:
| | | | | |
| --- | --- | --- | --- | --- |
| Age | Cash | Pension | Property | Total wealth |
| 35-44 | 35,000 | 85,000 | 160,000 | 280,000 |
| 45-54 | 50,000 | 190,000 | 230,000 | 470,000 |
| 55-64 | 60,000 | 290,000 | 270,000 | 620,000 |
| 65-74 | 40,000 | 190,000 | 250,000 | 480,000 |
| 75-84 | 0 | 150,000 | 220,000 | 370,000 |
What do these numbers tell us? The way I read them, they tell an interesting story, namely that:
On average, across the age groups, about 50% of our wealth in the UK is in our houses.
In mid-life our pension is about 40% of our wealth.
More importantly, the average amount of liquid wealth is the highest for the age group 55-64 and it is still at a very low £60,000 and the very elderly have no cash reserves at all.
I should say that these are rounded numbers and also they are averages, which has its problems. Also these numbers are not telling us, as individuals, about how broke, poor or rich we are; at best they can provide a yardstick for comparison with the average. But they tell a story that sounds about right: that in the UK too much of our wealth (90% and over) is tied up in non-income generating real estate and pensions. This generally makes us 'assets rich and cash poor' which in turn restricts our capacity to absorb 'shocks'.
This report makes an interesting reading. It also tells us that half of the people surveyed reported that they have not saved anything during the previous twelve months and over one third that they have never saved.
Do you know what? I believe it – I did belong to the one third who never saved; or shall we say, I saved and spent so there was usually nothing in my savings account. The realisation that our net worth, although not negligible, has a structural problem – too much wealth in non-income generating real estate, pensions and life insurance but hardly any liquid or income generating wealth – made me set the three financial goals I shared here.
Where do you stand in comparison with the nation?