Do you love your money, or are you mistreating it?
If you are anything like me, you'd need money wisdom and you should get it where you find it.
My relationship with money used to be a bit like Voltaire's relationship with God – we said hello, but we didn't talk much.
Feeling the wrath of my neglect, my money didn't stick around long – it left my bank account as swiftly as entered it.
Yes, you've guest it. This relationship didn't end well. Things got so bad that my money and I led separate existence: I lived with debt and despair and my money strolled the fast flow of the country's economy.
Until one morning I'd had enough of debt and despair. One morning, I decided to smarten up and change my relationship with money.
I learned to love my money; even learned not to hate my debt.
Now, where would you look for inspiration if you were looking to love your money again?
Would you talk to your parents?
My mum told me that money is a bad master and a great servant; my dad told me money doesn't grow on trees.
Would you hire a financial advisor?
Mine told me I must submit and sell some assets.
Would you dig through thousands of blog posts about money?
They told me to spend less than I make.
This is all fine and dandy, I thought, but it is not much help. All I get is empty statements not real wisdom.
Rap is where I found inspiration; let's hope you'd appreciate its wisdom too.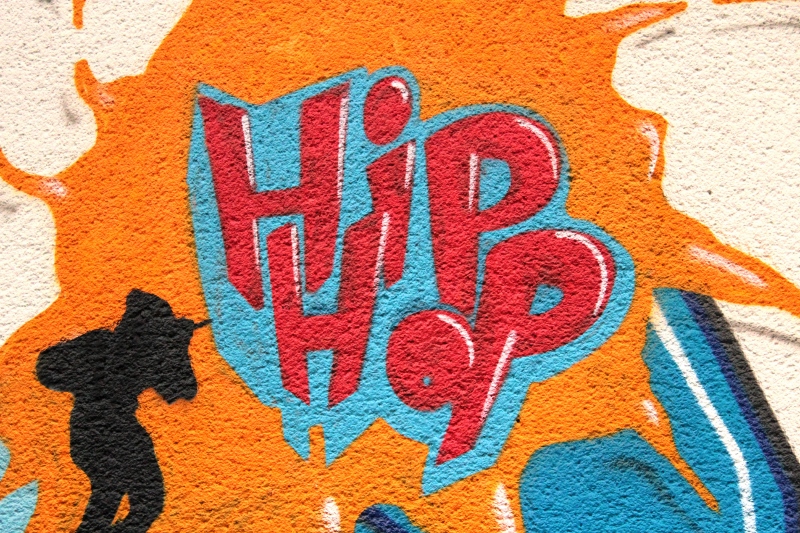 Why we should listen to rappers when they rap about money?
But why should we listen to rappers when they rap about money, you may ask.
Aren't these the people who run their mouths, use language that burns holes through the ears of any decent person and grab on their balls (even the women)?
Yes, you've got this right. Rappers do all that.
Thing is though that when you look beyond the crude language you see the poetry; when you ignore the over-sexed body language, you see the hard work; when you are not blinded by the bling you see the wealth.
Rappers know how to make money
How much do you make per year?
Okay, you don't have to answer that. As a university professor with two PhDs and successful career over three decades you would think that I make decent bank; and I do.
Still, Eminem earns more than my annual salary performing two songs. Yes, he used to charge £52,000 ($66,000) per song several years back and he made £3.9 million ($5 million) in fees per show when he and Rhianna toured together.
For comparison, a trainee financial advisor can make up to £30,000 ($50,000) per year; a fully qualified advisor can expect to make up to £45,000 ($76,000) and a senior financial advisor can expect to make £60,000  ($101,000) or more per year.
Now, this is what I'm talking about!
When it comes to making money are you going to listen to someone who makes £60,000 per year or to someone who makes 34 million per gig?
Rappers have high net worth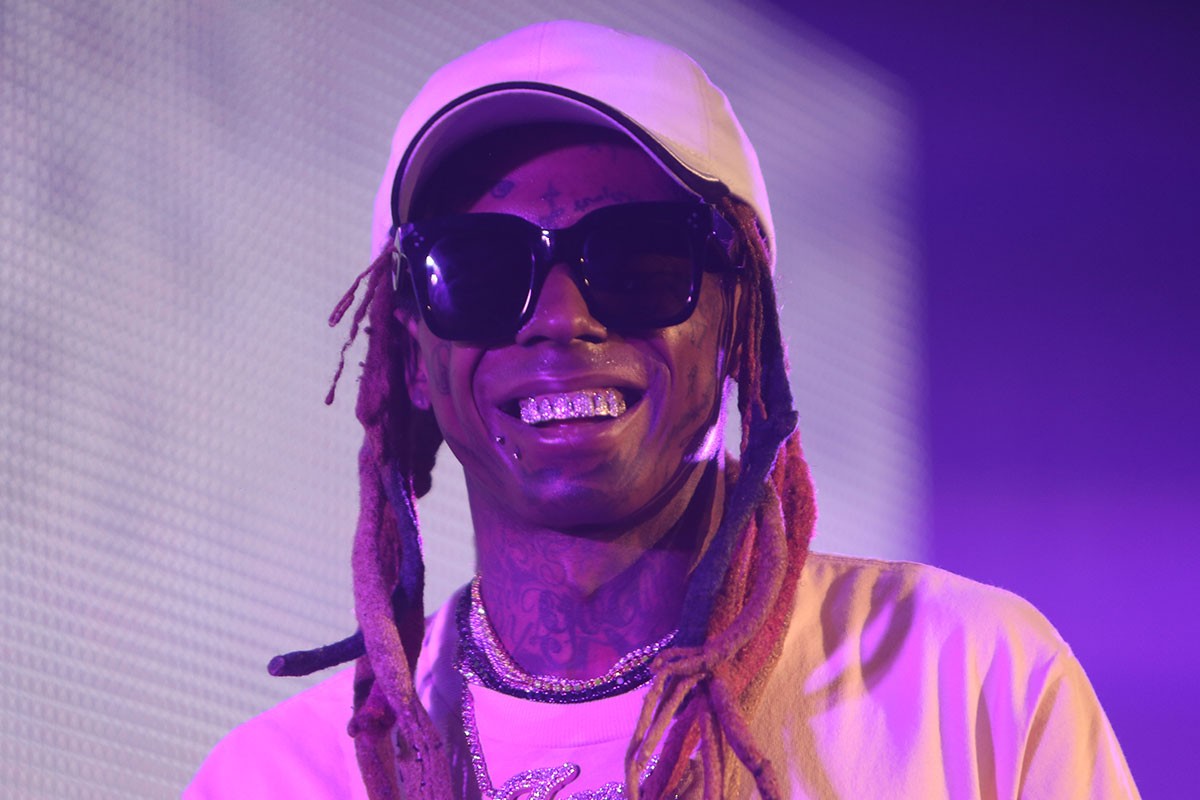 This is a picture of Lil Wayne. Is this what you imagine when you think of rappers?
Gold teeth, diamond fillings and bling, right? There are exceptions but generally hip-hop is an 'in your face' culture.
They've got it and they flaunt it!
[box] Here is the net worth of the three wealthiest rappers in 2019:
Jay-Z – Net Worth: $1 billion
Dr. Dre – Net Worth: $800 million
Diddy – Net Worth: $740 million[/box]
Serious wealth, this is!
Top rappers invest and build businesses
Rappers make money rapping, true. The wealthiest rappers, though, make most of their money through savvy investments.
Sean 'Diddy' Combs founded Bad Boy Records, but a relatively small proportion of his wealth comes from music ventures. He also make money from his deal with Ciroc Vodka and owns TV channels (Fuse TV and Revolt TV).
Shawn Corey Carter (Jay-Z) famously said:
"I'm not a businessman – I'm a business, man."
True. This guy is in every kind of business from fashion and sports agencies to music streaming (Tidal).
As to Dr. Dre, his most profitable venture is Beats by Dr. Dre headphones and Apple paid cool $3 billion to acquire it.
Would you listen to one of these guys when they rap about starting a business?
Rappers have suffered money
And the most important part is that these guys and gals are largely self-made. They come from housing projects, they used to hang at corners with their homeboys (and homegirls).
They were just kids with a big dream, a bit of talent and a lot of grit.
Money wisdom from top rappers
Make money, don't let money make you (Macklemore)
Some people have such perverse relationship with money that it ends warping them.
Others don't change much – a poor jerk becomes a rich jerk.
Question is would you allow money to dominate all areas of your life?
Cloud your judgment about people and situations?
I won't; and you shouldn't either.
Money is to nourish your life. Making money is means to an end.
(As much as I respect Niccolo Machiavelli he was wrong: the end rarely justified the means.)
Listen to Macklemore and make money without allowing it to make you.
Focus on the life you want, the people you treasure and make yourself into a person you respect. Money would allow you to this better.
The greats are great because they pain a lot (Macklemore)
Have you ever wondered why so many stories of our culture are about sacrifice?
In Greek mythology King Agamemnon sacrificed his daughter, Iphigenia, to placate the goddess Artemis.
In the Bible, Abraham nearly sacrificed his son Isaac on the command of a vengeful God.
In life, success demands sacrifice. This is the message.
We can work hard, and we can work smart; but we become great only when 'we pain a lot'.
Next time you come across a money-making scheme, assess it through this wisdom. Don't get involved if there is no sacrifice – it is likely a con. Kosher ways to make money always involve work.
Scared money don't make no money (Jeezy)
Worrying about money – making it, keeping it and growing it – is something most of us do most of the time.
We are all scared about losing our money – this is called loss aversion.
Heck, I used to be scared about money all the time. When fear ruled my money, I had debt.
Knowing that 'scared money don't make no money' makes investing possible. Knowing investing always comes with risks; that you may win or lose and the only thing you could do is to hedge your bets makes fear go away.
When your money is not scared it starts making money.
Invest like Snoop Dogg
We talk about Warren Buffet a lot. It is only fair – after all he is possibly the most successful investor of our time.
Warren Buffet has always invested, we are told; and he has invested over a very long time.
I have great admiration for Buffet; I can learn from him, but I can never be like him.
I can invest like Snoop Dogg, though. What has he done beyond rapping, smoking dope and trying to out-smoke Willie Nelson?
He started a venture capital firm, Casa Verde Capital, focusing exclusively on the cannabis industry (and related ventures).
He invested in Oxford Cannabinoid Technologies; an UK based biopharmaceutical company looking into medical applications of cannabis.
Snoop Dogg is also invested in the Swedish fintech unicorn Klarna (payment solutions to customers and businesses currently valued at $2.5 billion).
What do these investments have in common?
Three things, really. These are investments that Snoop Dogg:
Loves
Understands
Controls
Yes, I can do that. I can find investments that I love, understand and control. And you should as well.
Finally…
Now you know how to love your money like a rapper it is time to put this knowledge to the test.
Examine your relationship with money. Is it a relationship of love and mutual respect or it is more volatile than the stock market on a day of Donald Trump announcement?
You already love your money? Great; keep at it.
You are mistreating your money? Chill, man. You can learn to love and respect it without the worry and the stress.
You just need big dreams, persistence, inspiration and money wisdom.
Why not go and get yourself some hip-hop music?
(And while you are at it, you may read some of the biographies of top rappers.)
Time to develop 'Empire state of mind', my friend. (Jay-Z)