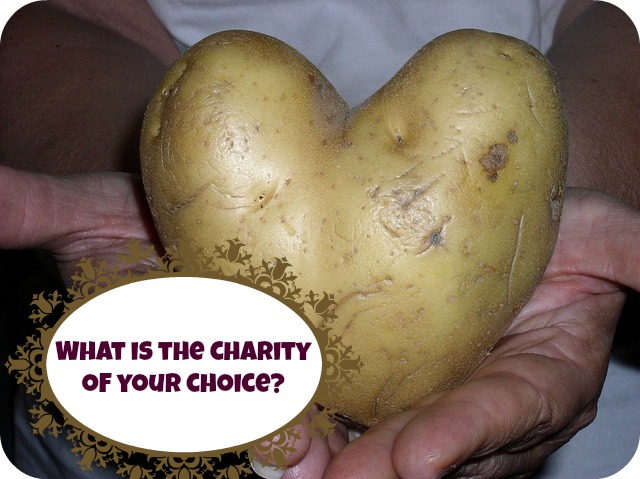 Editor's note: I've wanted to publish something like the article below for a long time now. Our times of austerity and neo-liberal government, is also a time for all members of society who can afford to be generous with their money to start donating to charity. We started making regular donations to The Trussell Trust: a charity tackling extreme poverty and exclusion in the UK by supplying and supporting foodbanks. It is very important to me that people don't have to go hungry in the 21st century; I believe that people who are on the breadline need help most and I trust the Trust.
Since the beginning of time it has never been disputed that being charitable is an honourable and justifiable trait. For any community, charity is the difference between the pursuit for equality and the continued suffering of the desperate and less-fortunate.
There are three main ways that we tend to get involved and support charities in our lives, and they are:
By volunteering our time and effort.
By giving regular donations.
By including a charity in our Will.
To keep it simple, we don't need to dig too deep into the subject of morality. We all know that helping others, our loved ones and strangers, makes us whole as people. More importantly it brings a smile and a sense of relief to those who have been born with things like serious health problems, or have been unlucky enough to find themselves in a horrible circumstance.
However, the problem we all face in this day and age is, figuring out to what degree our donations are helping. It's only a more recent realisation that so much of a charity's earnings can be pumped into administration and advertising costs. It's also true of some charities that the executives are not just the highest paid staff; they earn at least twice than most teachers and nurses. And we may well ask one another "do they truly earn this wage?"
Perhaps it's from our modern way of cynicism that it's almost impossible to trust an organisation, even if it does nothing but promote good will and help for the underprivileged (not sure they would be operating as a charity if they did otherwise).  Moreover, like with any type of business, these organisations are at competition with each other. They compete to create notoriety, funding from the government and a greater number of staff.
So how do we, as mere individuals suss out the best ways to give and who deserves the most support? This comes back to how an organisation competes for its level of income, which as a method of capitalism reeks of dishonour, but then how do you become truly helpful on a recognisable scale if only a small handful of people know you exist? Everything needs to expand in order to become successful.
One way to get a little clarity is to rely on our dear friend; the informative internet. Reading content from charity websites and alike can give us a better idea of what is being done with the money. Again it comes down to questions of morality within our own hearts.
Here's a way of considering the right charity for you:
Decide what means the most to you.
Decide to your mind who needs the most help (not necessarily the same thing).
Decide which organisations you think are already receiving the most help, and whether that is a deterrent or not.
Look into what the local charities are doing in your own community
Look up any ongoing activities in your local area
Speak to charity employees/donators locally or through email correspondence about the ideas a charity has moving forward, like certain desires and plans for fundraising.
Decide what means the most to you.
For some of us, charities are a part of our lives for many years and so the ways in which we give are straightforward – we look to support causes what we are emotively attached to, perhaps through family history.
However, people like me may be looking to pick a 'favourite' charity someday. And aside from our most cherished passions, sometimes picking a cause to join is a matter of guesswork, and we can only hope that the right people or animals are getting the support that we'd want them to receive.
My advice is to do a little research, and never give-in to shopping centre charity 'salespersons' or be too soft with adverts. For guidance, you can use a website such as CharityChoice that lists many, many thousands of charities. From this you can figure out the problems being tackled, how genuine the charity appears to be and who is benefiting from the funds created.
Of course we can never be entirely sure than a cut of a charity's earnings hasn't gone towards a new car or holiday for the manager, but by following your own instincts and looking to support locally you should at the very least feel charitable and hope that someone, somewhere who is struggling in life is getting some funding and love.
So what are your passions? What is your view on a charity's profits? Do you feel that all donations count, or does corruption leave a bad taste?
Check out this article on the Guardian for data on the top 1,000 U.K charities by donations. Some of the recorded income is quite astounding.
photo credit: Alameda County Community Food Bank via photopin cc