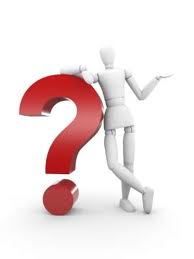 Usually the Money Principle Brain Teaser is on Fridays but this week, for the first time ever, I took part in a 'blog swap'. Great fun and I have every intention of doing it again. This means, though, that the 'brain teaser' had to be delayed.
Today the question is:
What are the three personal possessions that you value most?
Here are mine in no particular order.
My computer(s)
OK, this may be a bit of cheating but I am really attached to my electronic gadgets; here I am going to include only two – my computer and my iPad2. Both are extremely versatile and John has serious competition as my 'best friend' from my computer. True! I spend long time with my computer, have coffee with it, go to social events with (through) it, laugh with it and cry with it. It fills my life with joy and lets in disappointment.
My iPad2 is different. In fact, I did resist it for a long time –couldn't see anything I could do on it that I couldn't do on my other gadgets (computers, Kindle, the lot). Now I have one, I am thinking: 'where have you been all my life; we were made for each other'. One way in which my iPad changed my life is that I don't carry paper around anymore. Travel is much easier.
My books
Electronics or not, I still love my books. They are the companions that look at me from the walls and remind me that there is another dimension to life; one that takes you to different worlds and feeds the lust for knowledge and adventure. If my computer(s) give me flexibility, my books give me grounding and permanence.
My running shoes
Yep, I am a runner and as all runners know, shoes are a very important thing. One can save on almost everything else but a pair of good running shoes is a must. (No, I don't do bear foot running but I do run using a technique that teaches to roll 'toe to heel' rather than 'heel to toe').
My running shoes travel everywhere with me; they know many cities, trails and beaches. They open new worlds and keep me calm.
Now over to you: what are the three personal possessions that you value most?