Couple of weeks ago John was shredding some old bank statements. I know, we are personal finance sinners for still finding sealed envelopes with financial statements dating back to the mid-1990s in them.
How did you think we found ourselves in the financial pickle we worked so hard to get out of?
So, first things first: if you have any up-opened financial statements stop reading now. Go and check them out! I don't mind. It is more important for you to know what is in your bank account than reading my stuff.
If you are still with me, you may wish to hear what we found in these old statements.
We found that we were spending up to £600 (close to $1,000) on food.
'Get out of here' – I thought – 'this was fifteen years ago. Today we spend about £250 (about $400).'
You may think that we ate black caviar and fancy meals out. You'll be wrong!
I have no memory of caviar (very over-rated if you ask me) and the occasional meal out was not that expensive.
Most of the expense was on ready meals, on wasting most of the products we bought and getting caught with a fridge-full of stuff and nothing to serve for dinner. Don't even ask.
A more interesting question is how we managed to cut our food budget by over 50% despite the 12% over inflation increase in the cost of food over the last seven years.
Yes we eliminated waste; started cooking from scratch and batch cook so we always have frozen meals in the freezer. All this counts.
Transforming our culinary habits and slashing our food budget was made possible by using three kitchen appliances.
Breadmaker
You already know that I really like bread and I'm really fussy about it. Let's put it this way: my grandmother never said 'let's have lunch'; what she said was 'let's eat bread'.
This may be about poor agrarian cultures (I won't argue with you here) but it is also about the value and importance of bread. Good bread this is. None of this factory made, artificially fluffed, plastic rubbish that gets sold in plastic bags at supermarkets.
Yes, I like my bread freshly baked and I like to know what is in it. I also have very little time to make it by hand all the time. My solution?
I have a top of the range breadmaker. It cost me about £100 and paid for itself within three months of buying it.
How?
Because when you make your own bread a loaf of wholemeal costs as little as £0.35 (instead of £1.29) and two loaves of ciabatta cost £0.20 (instead of £2.50). See the difference?
You also know what is in the bread of course.
As to makes of breadmakers, I like Panasonic. Here are some suggestions: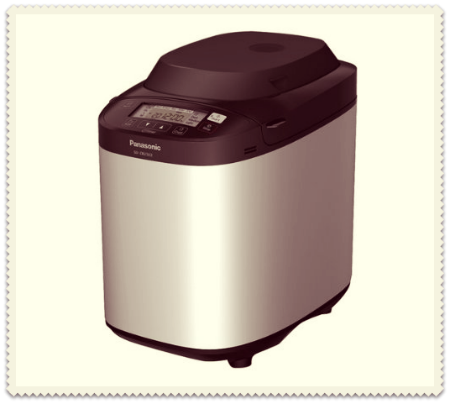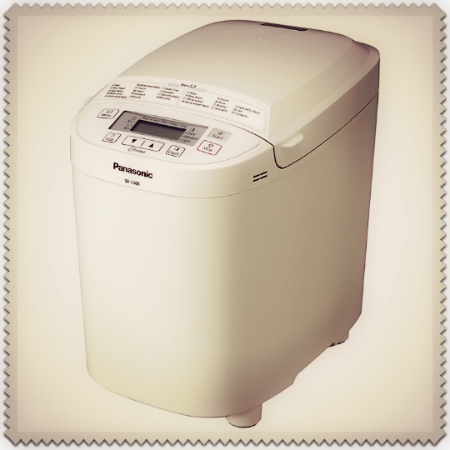 You can find more suggestions here.
Slow cooker (also known as 'crock-pot')
I used to be a great fan of pressure cookers; when I was all about efficiency and speed. When my focus shifted to taste and convenience, I switched to slow cookers.
What is the best thing about them? You can put almost anything in it in the evening – given that you follow few important rules like 'don't over-do the water – and by morning you end up with a delicious stew.
If you don't feel adventurous there are recipe books and plenty of websites full of delicious stew recipes. Vegetarian, meat, poultry – you name it. And the best part: when cooked on low temperature over a long time even inferior (and cheaper) cuts of meat taste irresistible.
Having a slow cooker (and using it) saves you big money on food by:
Preparing tasty vegetarian stews and soups;
Using cheaper cuts of meat; and
Cooking larger amounts so you can freeze some.
There is also no space for excuses: to put the ingredients in the slow cooker takes about 15-20 minutes and is done in the evening. Call me an optimist: I believe anyone can spend 20 minutes less watching TV and prepare the cooker.
Here are some good slow cookers:
This slow cooker looks stylish, has 4.7 litre capacity and multiple cooking options.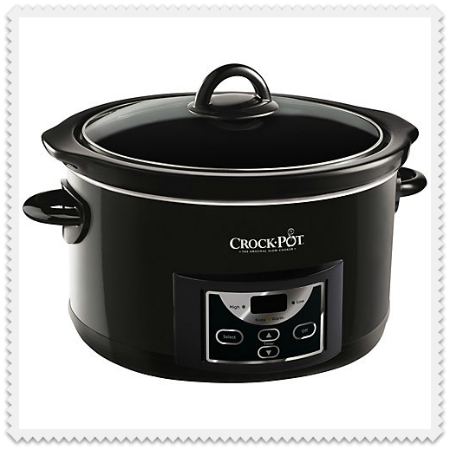 This slow cooker is smaller (capacity 3.5 litres) and has fewer controlled functions. It is very similar to the one I use – mine is, naturally, and older model.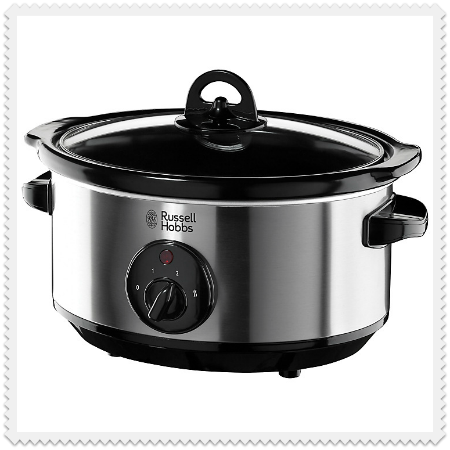 Hand blender
Five years ago I wouldn't have eaten soup if it were the last thing left on a desert island and I've been starved for days. This is how strong I felt about it.
Now soup is one of my favourite lunches – I always have one serving box of soup frozen to take with me. Our son love soups as well.
These are my favourite soup recipes – they are healthy and cheap.
You know what made difference? The texture.
Yes, it turned out that it wasn't that I didn't like soup, I didn't like the texture of most soups. Once they are smooth – well, apart from chicken soup – I am fine with the taste.
I experimented with different blenders; expensive ones, cheaper ones and complicated ones. The best one to smooth soup is my hand-held Philips blender. Here are some nice ones as well:
This is a great one: it blends, chops and whisks. Dualit usually offer quality as well.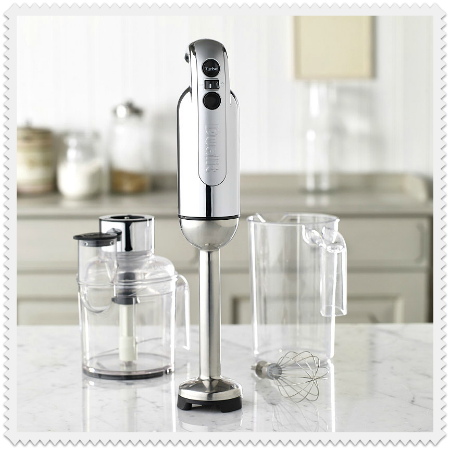 This hand blender is like Swiss chocolate – expensive, yes; and so much worth it.
It has a variable speed motor that goes up to 1,500 rpm. In simple words this means that you can blend your soup, chop your vegetables or whisk a sponge cake in seconds.
Wow! Oh, and it is Swiss, of course.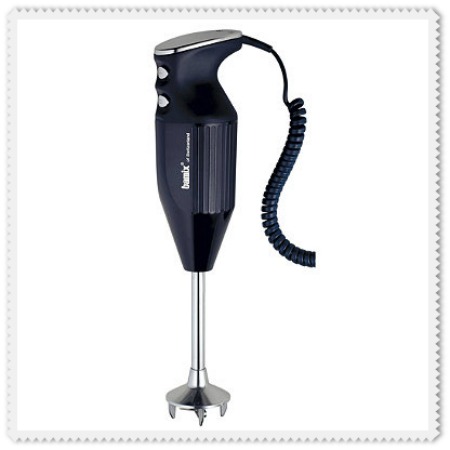 This hand blender is inexpensive and simple. It also does most you need to do with it. So if you need a 'blender on a budget' go for it.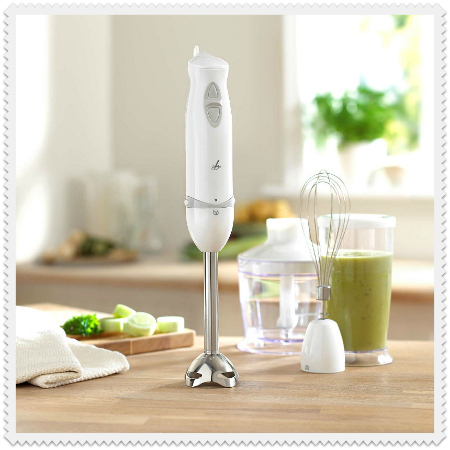 Finally…
I believe that having these three kitchen appliances helped me cut our food budget by more than a half.
'You can do all this by hand.' – you may think – 'Why spend good money on them?'
I'll tell you why. I also work between 9 and 12 hour days. Do you think I'd have any time for home-made bread, tasty stews and hearty soups?
No, I don't think so. Having this appliances allows us to eat healthy, freshly prepared and inexpensive food and I can still put in a good working day.
What kitchen appliances are your 'life-saver' in the quest for quality of life and health?