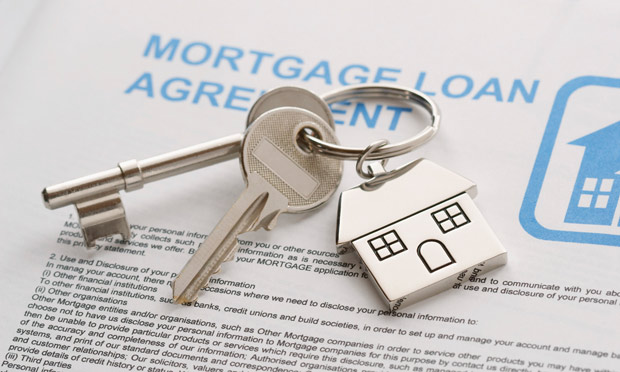 Last week I wrote about UK housing issues following a meeting to which I was invited.  A panel of experts spoke about housing with particular focus on the problems facing first time buyers.
The panel was chaired by Sarah Smith from Channel 4 TV.   Taking part were Miles Shipside of rightmove.co.uk and a former estate agent, George Clarke, presenter of Amazing Spaces and Restoration Man  on Channel 4, Holly Thomas, financial journalist on the Sunday Times and Craig McKinlay, Director of Mortgages for Lloyds Bank.
Last year there were 350,000 first time buyers.
There is a clear choice for people between renting and buying depending on lifestyle choices, whether you have a commitment, job and so on as well as money.
Some don't see the need to buy – or didn't.
Social housing used to provide reasonable security with affordable rent whereas private renting was (and is) unstable – 6 month contracts were normal then you may end up on the street.
But rent is just dead money.
All the same, people still should not rush – it has to be right for the individual.
A mortgage advisor will check all these things and work out the generally affordability for you but here are some of the questions:
Is now a good time to buy?

2009 was the best time to buy of course!  But today is as good a time as any –  you can't turn the clock back!
London in particular is scary but that wasn't to say people shouldn't try to buy.
The London market is distorted by high value foreign investment but not everywhere.
With the record low interest rates, you need to be sure you can afford the payments when they go up, which is inevitable at some stage.
How should people start the process of buying a house?
Start early, save for a deposit and work on your credit rating.
You can get a copy of your credit details for £2.50 so you can see any negative comments or missed payments and challenge them if wrong or note an explanation.
It is important to generate a track record – get a credit card and use it but pay it in full every month.
This shows that you are credit-worthy.  Nothing is worse than being a credit-zombie – someone with no trace of ever having borrowed a penny.
So it is a good plan to make yourself financially fit, then let estate agents know – they will call much more readily when a suitable property comes on the market.
Start with your own bank – they know you after all.
A Mortgage Broker may be useful.
Try to get an Agreement in Principle.
What level of deposit is required?
There are no 100% mortgages available any longer and only a few 95% mortgages with quite high rates.
With Help to Buy however you can in effect access 80% or even 75% mortgages which have much lower interest rates.
Any snags with Help to Buy? 
There could be a problem with the equity share (H2B1) variant for new properties 5 years down the line when you need to start paying for the equity – hopefully people will be in a position to do so.
H2B2, the (very new) mortgage guarantee scheme for all houses, has generated more competition and this may prompt the market.
The majority of the first type of Help to Buy has been in the north and midlands, not London, and for lower value properties.
This has given confidence to both buyers and lenders.

Can you use Help to Buy to self-build? 
There isn't any particular problem with that except you can't own another property here or abroad and use Help to Buy.
So releasing funds during the building progress could be a difficulty.
Self-build projects are rarely completed on time or budget.
There are some lenders available but it is better to use a broker.
You need to be very commercially minded – cash flow management for self-build can be a major source of stress.
It is better to buy a plot of land with a building on it first so that not only is it easier to get permission from the authorities, but the bank has something tangible to which to attach a mortgage.
You need to consider all these things before you make an offer.
Which is better – new or old?
New houses are generally more expensive and less risky unless you have a bad builder.
There are costs and more risks involved in buying older property.
It is important to ensure what is included in the basic price.
There have been cases where the kitchen and bathroom fittings were extras which affect the amount of money required.
If you buy off-plan, what is included needs to be in black and white.
Is central London a smart buy?
There is still lots of price growth in central London – it isn't getting any bigger.
But there is a ripple effect from people looking further out and therefore more action in the outer suburbs.
Belgravia and Knightsbridge had seen about 350% increase in the last 10 years.
Prices would be affected by schemes like Crossrail for example (an east-west new underground system in the capital).
Are people paying more than the asking price?
There are many stories of houses sold within 2 hours under sealed bids.
This is also true In the rental sector of course with the competition for housing where stories of 30 people arriving to view an apartment at the same time were related.
What about the small costs – the furniture, or even the Sky box?
Don't forget these but remember some lenders have application fees too, particularly for fixed rate deals, which may not be worth while at all.
All mortgages will require an advisor in the next few months to ensure you understand everything.
Use of the main comparison websites as a first port of call.
What about the effect of unemployment rate on interest rates?
[the Governor of the Bank of England had said that they wouldn't look at raising the base rate (of 0.5%) until unemployment is below 7%, expected early 2015.  This has been somewhat ignored as the most recent (Feb 2014) unemployment rate is already down to 7.1%.]
The general answer is to be prepared although the recovery is still fragile.  An increase was only to be considered, not automatically implemented anyway and there is no appetite yet for an increase.
Banks have become quite forensic in evaluating ability to pay a mortgage – even taking into account the cost of a cleaner.  People should not stretch themselves.
Should I buy through a business?
Such a property would not be yours but belong to the business.  If anything happened to that, you could lose your home.
There are also issues of taxable benefit, capital gains and no access to residential mortgages.
The panel considered this generally to be a bad idea.
What should you look for in a property?
There are a number of things to check but find a builder to help (even a DIY-er), look for structural movement, damp, internal wall problems.
Electrics and plumbing are difficult to check.
It's a good idea is to get a surveyor's report of another house – preferably similar in design – to see the issues.
Avoid areas where major infrastructural works are due.
Visit the property at different times to check for noise; talk to the neighbours.
Selling the property should always be in your mind.
A smaller property in a 'good' area or bigger elsewhere?
Spotting the 'next area' is a big gamble.  The good area is the 'safe bet'.
Check road links, major investment, and employment opportunities.
Look at the high street for trendy shops, cafes etc.
A poor property in a good location is better than a good property in a poor location.
There are 240,000 empty properties in the UK as having potential for self-builders and DIY-ers.
What is the best way to research an area? 
Drive – or walk – round, use the internet, check Land Registry data, previous property sales and looking at what others have done to their houses.
You have the same access as an agent these days.
Look at crime statistics and schools, ask questions in newsagents.
Will Help to Buy be worth while in the end?
While helping people now, if it provokes a housing bubble H2B could make things worse a few years down the line with overall higher prices, or the bubble could burst and people be left in negative equity.
Generally the panel thought not.
What are the problems of shared ownership?
This is a popular approach these days, particularly in London and banks are generally accommodating but the issue is with a change in circumstances.
If one person loses their job, the other parties still have responsibility for full payment.
A particular example of, say a 60:40 split, would need a proper legal document.
You always need to think about an exit strategy.
What about self employment?
You need at least 2 years of verified accounts and good advice.
This is a problem as there are an increasing number of self-employed people.
What to offer on a property – what discount is acceptable? 
Some properties halved in value in 2007/9 so it all depends on the market and the situation of the seller.
Try to find out why they are selling.
Agents have to tell you what other offers have been  made but if you start too low, it can affect your credibility.
[a process where people agree a sale but before contracts are exchanged, someone else makes a substantially better offer which is accepted].
This is apparently now a problem in the most popular places.
Should I buy at an auction?
You have to do all your homework before bidding as you need to pay 10% immediately and complete within 28 days.
But if you are canny you can get a good deal.
Is mortgage protection insurance important? 
Only if you think you need it.  It is not essential.
Finally:
Remember to add up all the costs – including the Stamp Duty tax (not a small amount) and if possible get these covered by the mortgage.
Don't forget energy efficiency and ongoing running costs.  A house needs to be well insulated but there may be subsidies and grants still available.