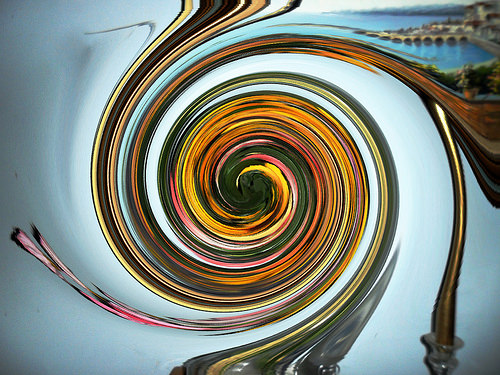 Gosh, this feels good!
My muscles gently tremble with exertion and a calm stillness has engulfed my mind. This is what yoga does to you.
Which brings me to my point: we all need inspiration to get on with our lives.
I have been drifting a bit lately. My body shows the signs of neglect and my mind has been a noisy roundabout of broken thoughts.
I'm experimenting with a three stage process to get me back on track.
One, I stopped talking about finding a good yoga class and just found one. Doing yoga under instruction twice a week feels good; next, I'll start practicing every morning on my own. This will give me strength, flexibility and focus.
Two, I started swimming to re-gain some fitness without putting stress on my joints.
Three, I've started dreaming up some worthy aspirations for myself again (you see, I can't even say 'goals' because I find them so restrictive.) I'll keep you posted on this one.
Talking inspiration, this week's top money tips are about that. Because if money underpins the substance of our lives, inspiration is the spicing that gives it its taste.
Here we go:
These are the five top money tips articles for this edition and I hope you enjoy them as much as I did.
Have a great week!
photo credit: arrivederci italia via photopin (license)