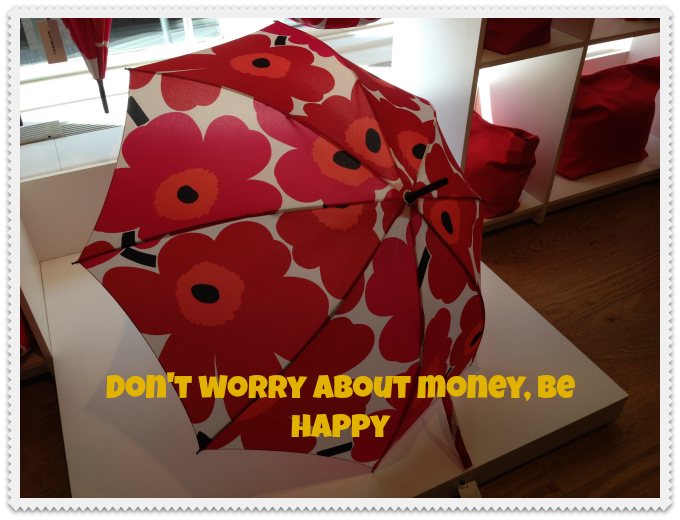 Welcome to this week's edition of Top Money Tips, the weekly and very selective round-up at The Money Principle.
This week, I enjoyed some great posts; these are about money but not about spending it, managing it and storing it. These posts are about something more important: about how to think about money and life.
Enjoy!
Five articles
Give yourself the gift of not worrying about money – Most people, spend most of their time worrying about money. This is not to say that they spend less; they just worry more. What Mr Money Mustache is proposing to do is to deliberately start worrying about money less; and start feeling rich.
Why is there income inequality? – Lately, I've been thinking that (absolute) poverty is no longer the problem; inequality is. In this article KrantCents discusses some of the factors commonly associated with income inequality. Glad to see he included 'opportunities' since there is a tendency amongst personal finance bloggers to put the blame squarely with the individual.
Your obsession with being the best is killing happiness – This is a very thought provoking article on the Financial Samurai. Go check it out! I'd say only one thing: Sam, Denmark is the happiest (self-reported) country in the world but my PhD student says this is because the statistics doesn't include the suicides. Also, the Scandinavian countries are very wealthy with a good (still) welfare state (things like free education and healthcare). UK was seventeenth (when I looked last) followed by Mexico; go figure!
How meditation got me to six figures – A great piece from Hey Agatha including text video and a rap. Yeah, meditation is so awesomely weird, I agree.
The Big Rocks: how to prioritise your life and time – JD Roth reminds us that we have to figure out what is important for us – what are our big rocks – and focus on those. I appreciate the reminder: don't know about you but I've been paying more attention to the sand in my life than to what really, really matters to me.
Other news or shameless self-promotion
Did you miss my posts on Enemy of Debt?
If you did miss them follow these links:
Two rules of wealth building and
Optimise your spending: eliminate waste in your life and budget
And you know what?
The former was featured on RockstarFinance.com and the latter has a picture I took in Helsinki (Finland) and you may like.
The Money Principle around the Web
During the last week The Money Principle was included in the following personal finance carnivals:
Carnival of MoneyPros hosted by The Four Hour Workday
Yakezie Carnival hosted by Finance With Reason
Carnival of Money hosted by Carnival of Money
Carnival of Retirement hosted by Save and Conquer
Lifestyle Carnival hosted by Messy Money
Carnival of Financial Camaraderie hosted by Student Finance
Carnival of Financial Planning hosted by Lisa vs The Loans
We are pleased and honoured; a big thanks goes to the hosts.
This is it for today, friends. Speak soon.