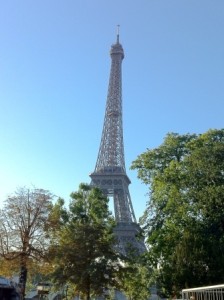 I just got a message from Jacob at My Personal Finance Journey that The Money Principle has won and is to wear the Yellow Jersey till the next race.
I am really pleased; I have never won anything, you see. And winning a bloggers' contest is really something for me: eighteen months ago I didn't even know what a blog is; I certainly could not write a decent blog article.
I would like to say a big THANK YOU to:
All of you who supported me in this – without your votes this would not have happened; I am also glad you liked the article.
Jacob for putting all this work to organise the contest – it was great fun.
All contestants who 'raced' against me – your writing is inspiring and the competition awesome.
You have all noticed that the winner was to receive a relatively modest prize; the bigger hook was the fact that he/she could choose which charity will receive $123. I have decided to give this money to the Alzheimer's Society to support research – this not only seems like a 'safe' investment but there is also great personal significance for me.
I lost my mum to Alzheimer's in…well, difficult to pinpoint really because the most cruel thing about this illness is that you lose the person you love long before they pass on. Three years ago, I ran the first ever Brighton marathon for the Alzheimer's Society and raised over £700 ($1000); this also helped me grieve. You should have seen me running the last seven miles and crying.
Anyhow, I will keep the Yellow Jersey and the gloryJ. The money goes to the Alzheimer's Society.
Thanks again and let's hope for many more wins to come; we can do this one together!